Luke is a sweet little puppy that experienced some heartbreak after being abandoned the day of his adoption party. At London's Battersea Dogs & Cats Home, the puppy was brought in. Luke did not experience the same fate as the other cuddly animals who visit these institutions, who reportedly do not wait even a month to be adopted. So on February 14th, the volunteers at the shelter decided to throw him a party.
Puppy waited for a home for more than 200 days.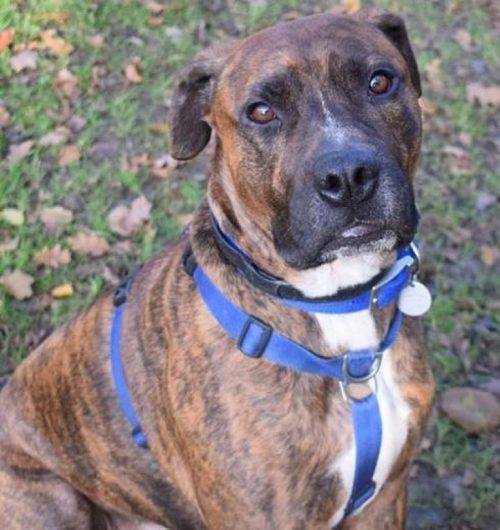 The main goal was to give this gorgeous ball of fur the chance to meet potential adopters and have a good time since everyone deserves to go on a special date.
They planned a party to cheer him up after just over 200 days in the shelter, but sadly, nothing went as planned.
"Valentine's Day is a time to show your appreciation for those you care about, so it's heartbreaking to learn that Luke spent the day with no one to love," a shelter spokesperson said.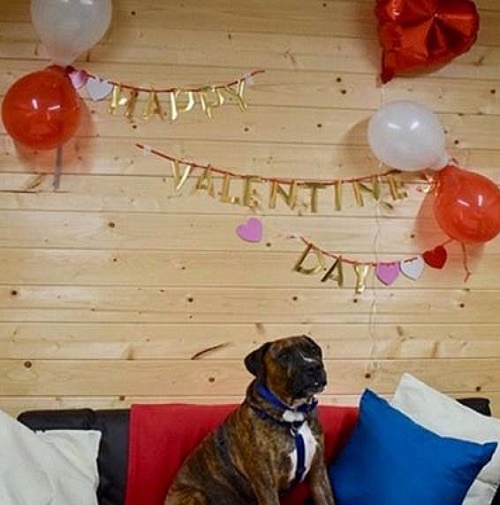 Since he has some skin issues and requires many trips to the vet, the shelter wanted to find him a loving home with a calming and responsible family. This adorable ball of fur had been looking for the proper family for a while, and after much searching, he finally found it.
Luke merely desired another opportunity to love and be loved.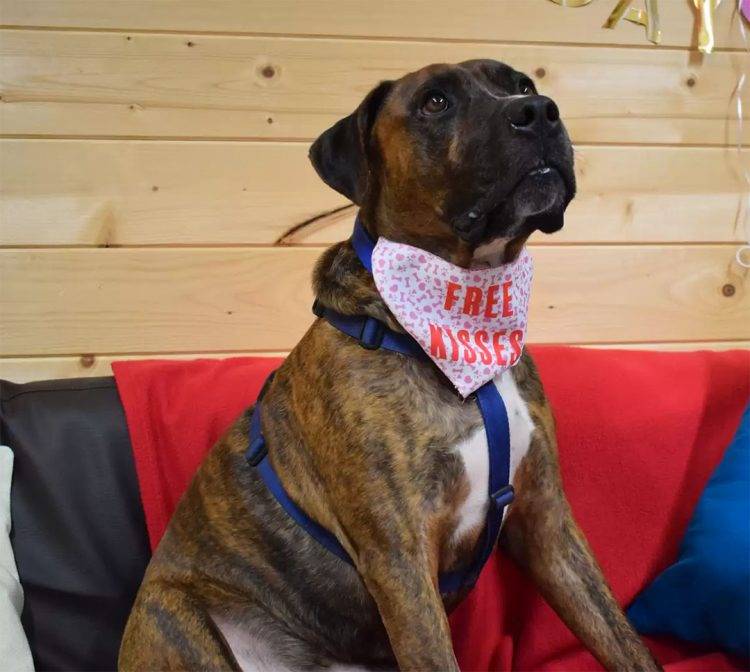 Although he spent a lot of time in the Battersea Brans Hatch shelter in Kent, England, Luke is a loving dog who is five years old. He has now found his favorite spot with amazing folks. In response to an update, the shelter said:
"Remember Luke, our Battersea resident who got stood up on Valentine's Day? Well, we have good news. He finally found his home. After 225 days, Luke has found the perfect home where his needs will be taken care of. We hope you have a great time, Luke."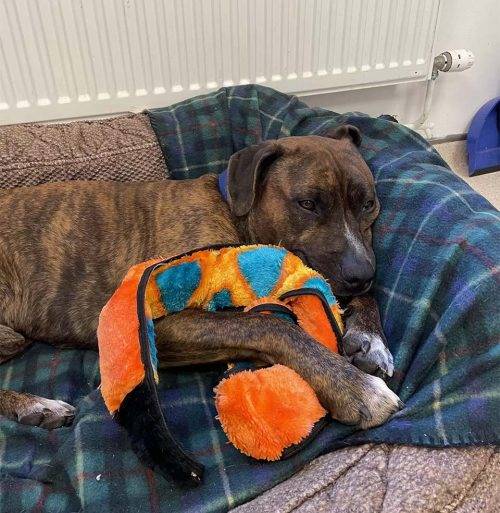 Prior to becoming Luke's adoptive parents, Karl and Jill Kendrick from Derbyshire showed a great deal of interest in the animal, offering to foster him and sending him small gifts at the shelter. They were picked as the new parents of this lovely ball of fur after a selection process.
"How Luke stayed in Battersea's care for so long is a mystery to me. Any new owner would have been lucky to host it again. Since we brought him home he has proven to be the perfect dog and has really adapted so quickly. We love him so much already and we wouldn't trade him for the world," Karl said.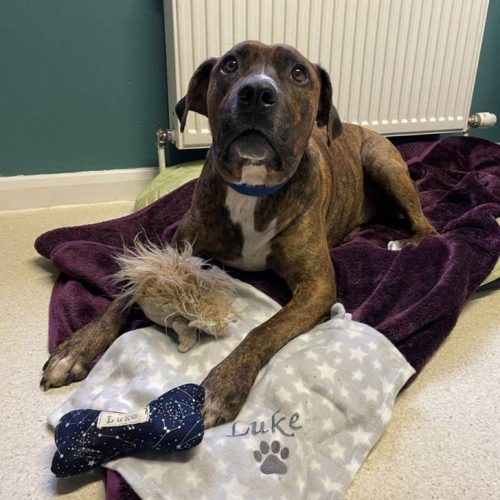 Luke, who is a hesitant puppy at first, has found the ideal home. However, after he gains confidence, he breaks out of his shell and lets loose with the fun. Shelter manager Michelle Bevan said:
"Despite being a big dog, Luke is really a big softy and enjoys nothing more than snuggling up to his favorite people and a stuffed animal."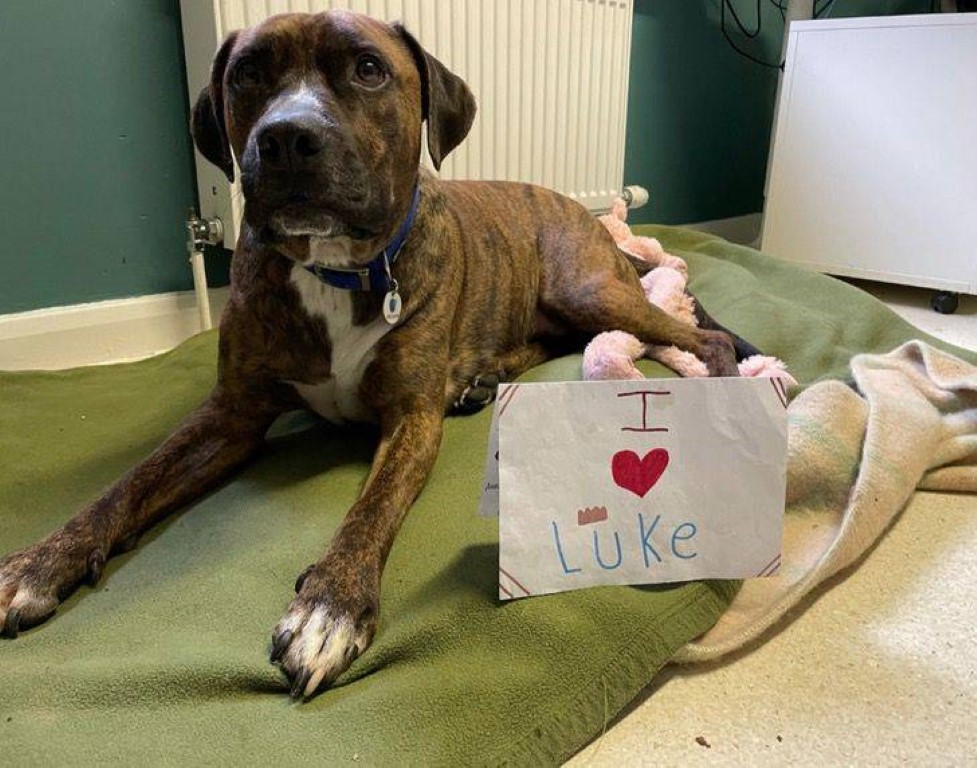 Although Luke's Valentine's celebration didn't have the ideal conclusion, the wait was worthwhile. He now leads a contented life close to young children who are in charge of demonstrating to him how special he is in their eyes. After all, this wonderful man receives all the admiration he merits. His unpleasant experience is in the past, and he now leads a colorful and loving life. All pups should be welcomed, cherished, and appreciated. Only we have the power to erase the suffering they endured in the past. Take on and change a life.