Gerhard Haderer is a well-known Austrian artist who started out as an illustrator for advertising organizations. Haderer chose to devote himself to satiric illustration in 1985, after growing weary of working on commercial projects. He has drawn hundreds of precise caricatures over the course of more than 30 years. After publishing his book, The Life of Jesus, he was condemned to 6 months in prison for blasphemy in 2005. But that didn't stop Haderer from being innovative. On the contrary, the 67-year-old Austrian artist kept drawing the modern world with truth and courage. He also continues to draw attention to pressing political and social concerns in MOFF, a monthly comic book issued by Scherz & Schund Fabrik.
So keep on scrolling down below and make sure you watch it till the end because these illustrations are too true to exist. And we are sure that these illustrations are gonna make you wonder and think twice. Folks make sure you watch it till the end otherwise, you are going to miss a lot of fun.
1. The nosy generation
2. Not everybody needs money
3. Dive into infinity
4. Bitter truth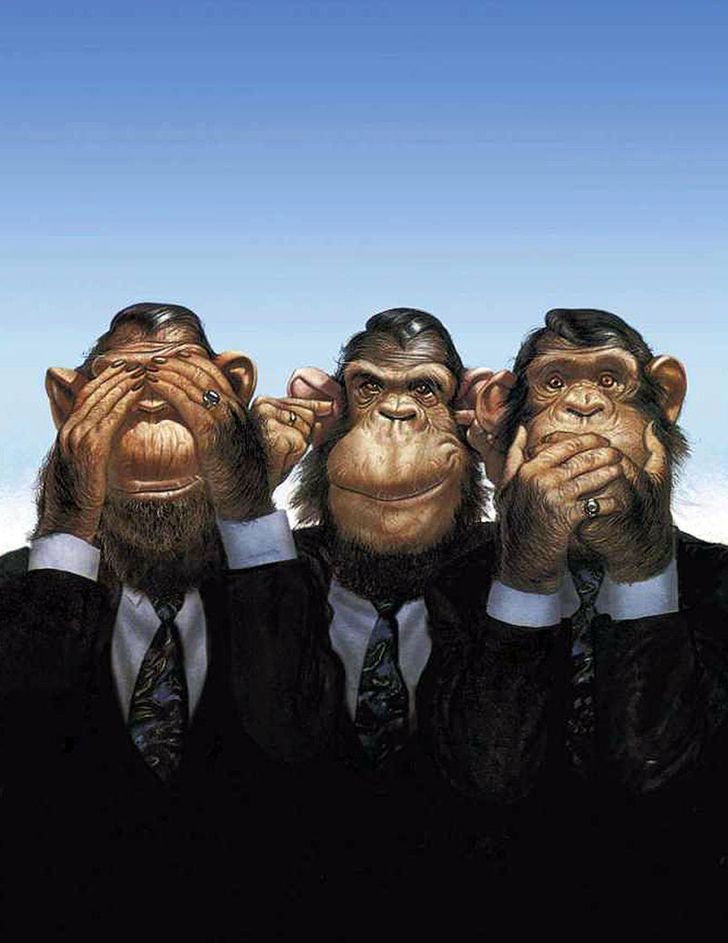 Art is made not just to satisfy our eyes, but also to communicate ideas and reflect on societal issues. Gerhard Haderer has already appeared in court for one of his honest novels, The Life of Jesus. Because of the societal issues mentioned in it, it provoked violent reactions in Europe, particularly from the Catholic Church. In 2005, Haderer was convicted in Greece for insulting the religious community and sentenced to a six-month suspended sentence in absentia. However, this decision was overturned on appeal a few months later, and Gerhard Haderer was released.
5. Small unfulfilled wishes
6. Corporate salvery has gotten into our toilets
7. Sneak peek is a No No
8. Live the moment rather than staring at the screen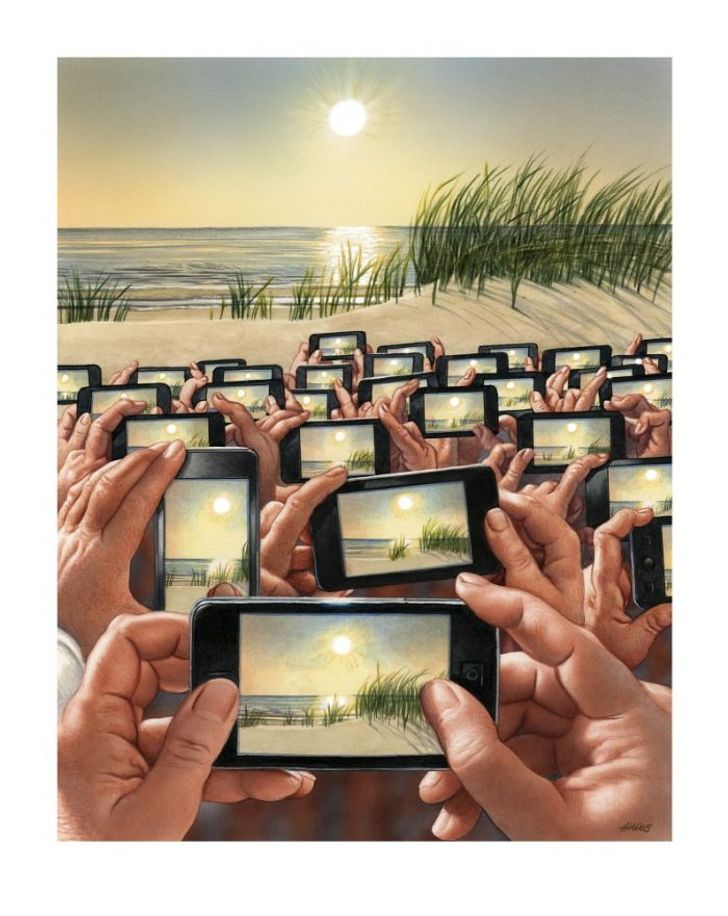 Early in his career, the artist established his realistic approach while working as a graphic designer and illustrator for advertising firms. Gerhard abandoned his commercial plans after a cancer procedure in 1985 and became a freelance caricaturist and humorous illustrator mostly focused on social concerns.
9. My buddy running a whole factory here
10. What do you think about this one?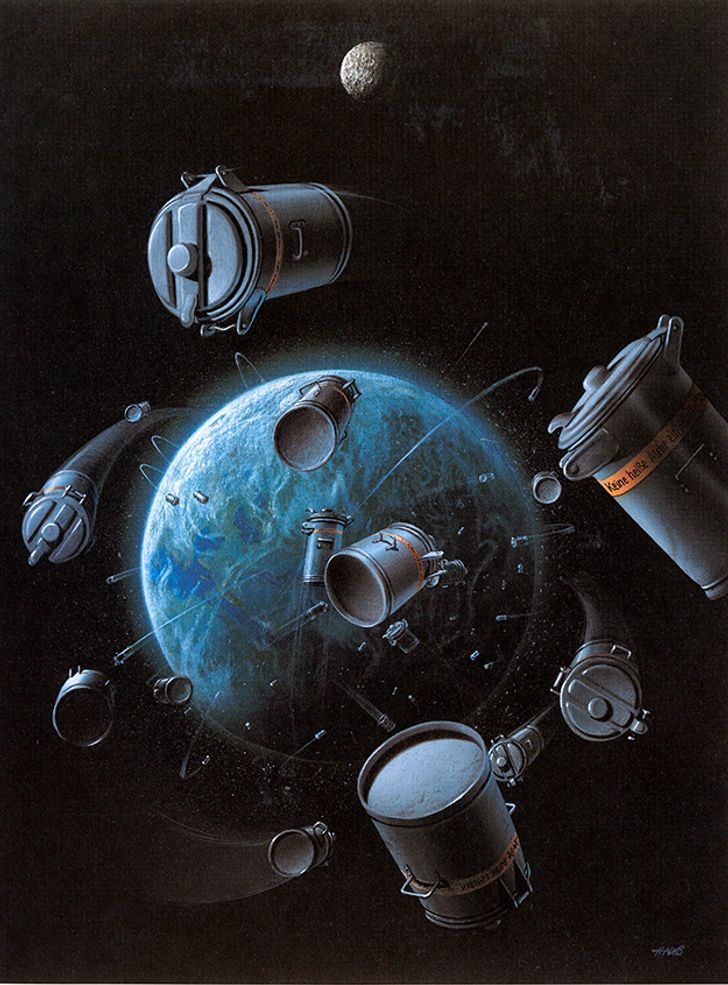 Haderer tries to bring attention to some of the potential societal threats through his art. Whether these threats are natural like pollution or man-made like war, Haderer never hesitated in speaking and showing the truth. Let us know in the comment section what do you think of his art and honesty. Which illustration do you like the most? We'd love to know. Stay tuned with Defused for more content. Thank You.