Making a film isn't always that easy compared to what we think. But you must know the feeling when you are watching a movie and you feel like there is something wrong with the particular scene. And if you slow it down or carefully read the screenplay, you might pick up on a lot of fascinating things. You may see multiple takes combined in certain scenes, performers wearing different attire and makeup, and characters acting illogically in other scenes.
So here at Defused we have collected 10 plus big goofs we somehow missed in our favorite movies, although we have watched that movie loads of times, and we were right that the directors and editors were not very attentive to details. Keep on scrolling down below and make sure you watch it till the end, otherwise you are going to miss a lot of details here.
1. Titanic, you must not have paid attention to its details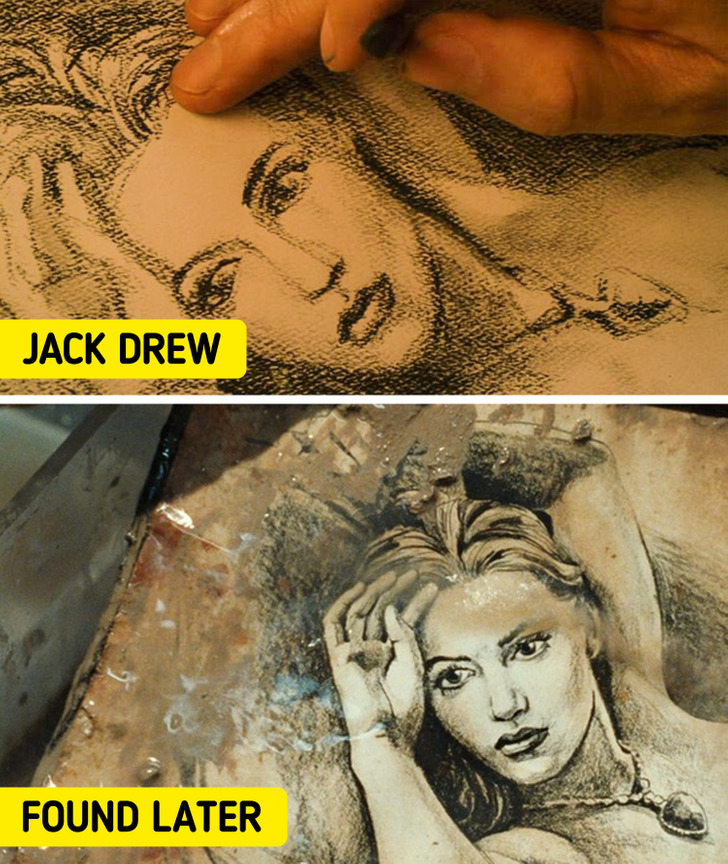 Do you recall the scene in which the researchers discover the fabled cruise ship that sank and open the safe in one of the rooms at the beginning of the film? They discover a painting of a young woman wearing a diamond necklace that resembles the "Heart of the Ocean" there. And now consider the contrast between Rose Jack's movie image and the one we see in the opening sequences.
via: © Titanic / Twentieth Century Fox and co-producers
2. Beauty and the Beast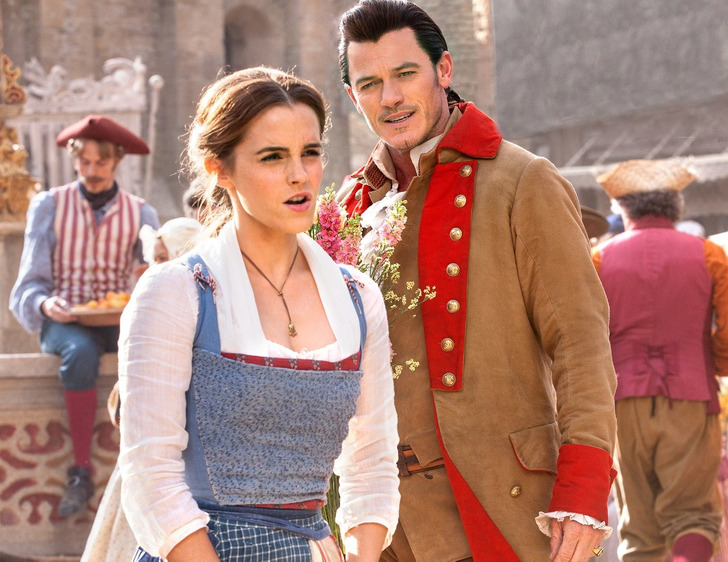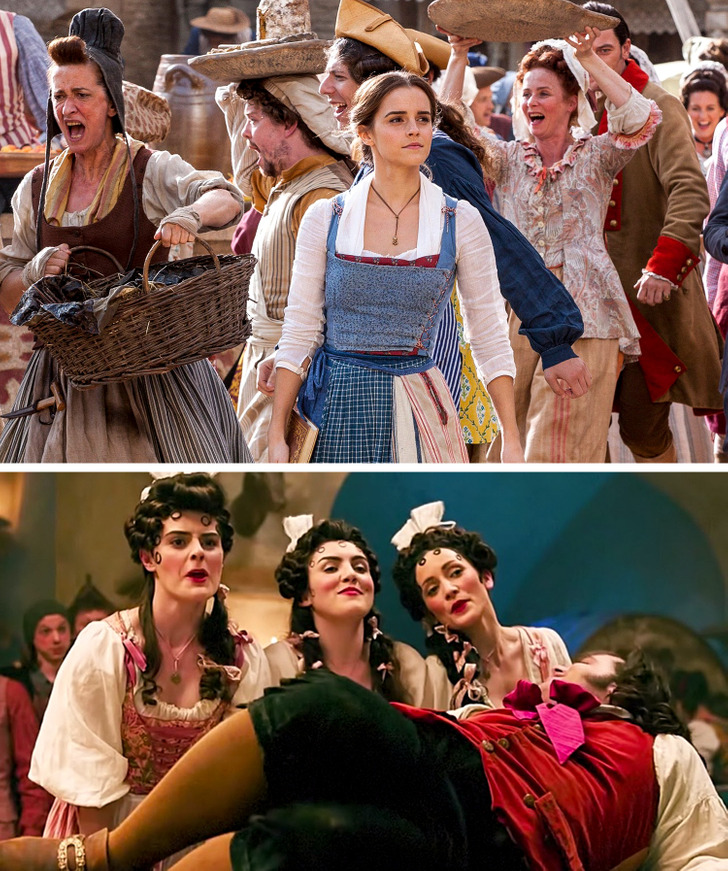 Belle is seen wandering around sans a hat the entire time. However, the film's creators neglected to mention that in the past, only women who disregarded societal rules would walk in such a manner.
It's odd that every other female character in the film is covered up. Additionally, none of the women from the area where Gaston and Defou were sleeping had head coverings. Maybe Belle was referred to as weird for a reason? This social norm was still very much in place when the novel was published in 1740.
via: © Beauty and the Beast / Walt Disney Pictures
3. The Twilight Saga: New Moon, you must be wondering what went wrong in this movie. Let's see below.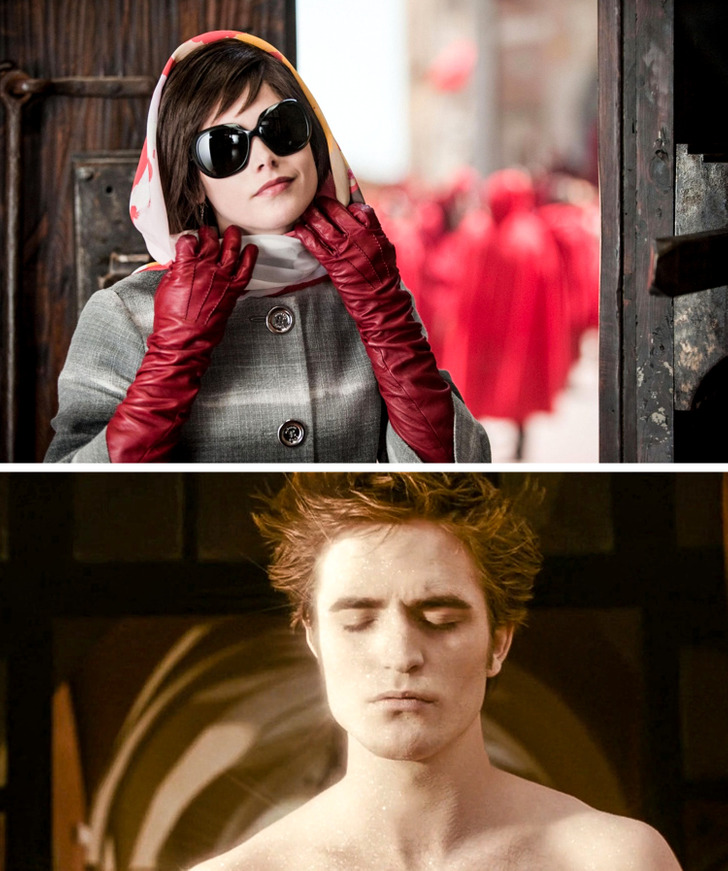 We all recall how radiant Edward's skin is in direct sunlight. However, Alice (another Cullen family member) doesn't seem to be affected by this rule for some reason. She walks during the day and doesn't shine even if she is wearing gloves and sunglasses. On the exposed areas of her skin, there was ample sunshine.
via: © The Twilight Saga: New Moon / Temple Hill Entertainment and co-producers
4. The Island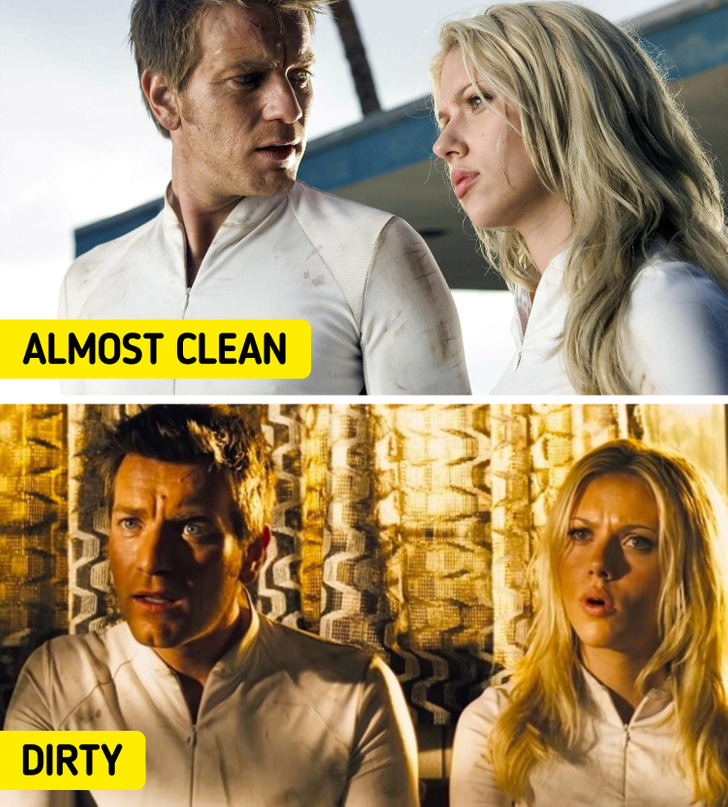 The main protagonists escape from a facility that creates clowns. They traverse rusted ladders, crawl into vent shafts, and get washed with water while traveling. Their clothing is flawlessly white when they are on the surface, though. The main protagonists' attire, however, turns dingy and dirty once they arrive in the closest town.
via: © The Island / Dreamworks Pictures and co-producers
5. The Martian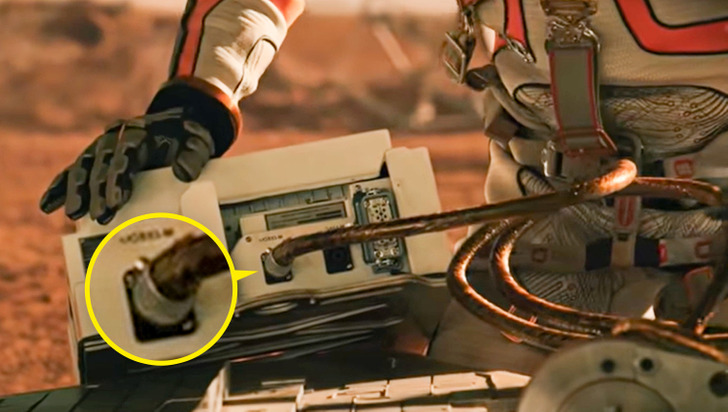 Mark Watney remained by himself on Mars and discovered a Pathfinder that had not been operational since 1997. He used the transmitter to communicate with Earth. How could a botanist use wiring from the contemporary era to connect a piece of equipment that is 40 years old? Examine the picture: The connectors all fit together well.
via: © The Martian / Twentieth Century Fox and co-producers
6. Home Alone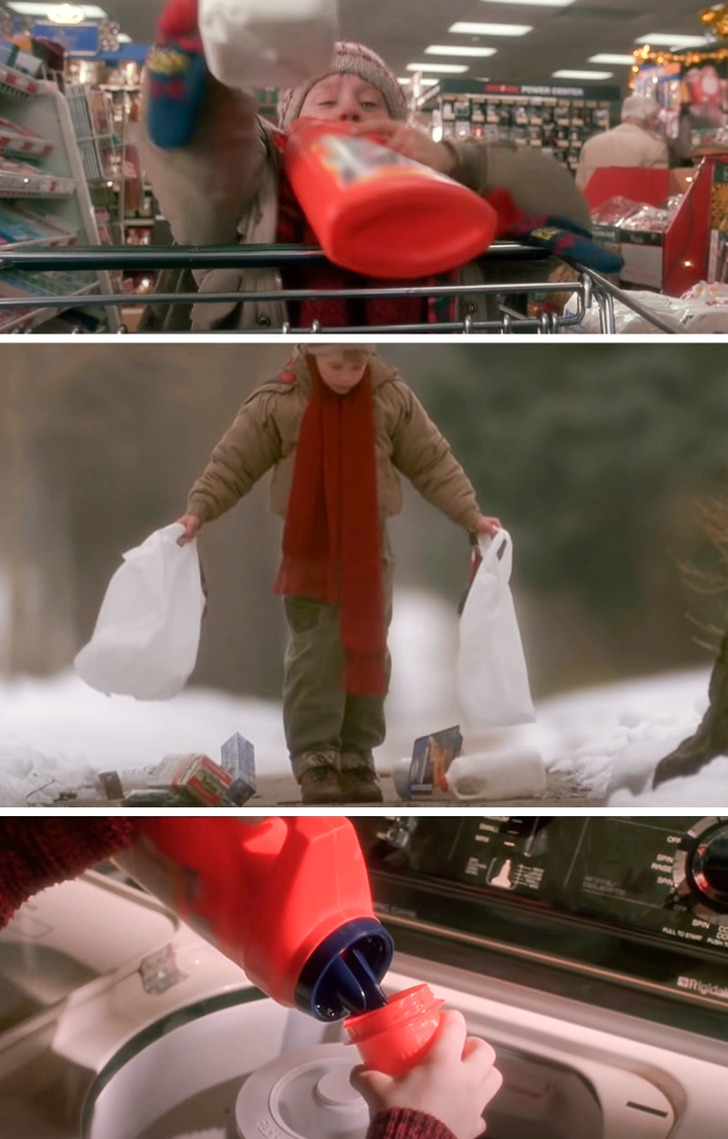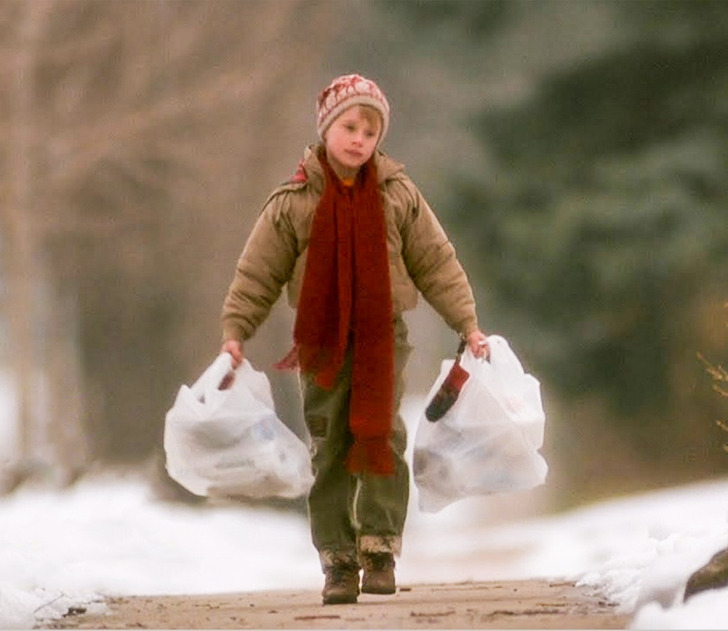 Kevin is seen loading a red container filled with detergent into his basket in the first picture. But we see that he doesn't have one when his luggage tear on the way home. He uses the same red container, though, at home afterward.
Observe how simple it is for the boy to carry the shopping bags as well. They appear to be quite light. However, each container needs to weigh at least 3 pounds!
via: © Home Alone / Twentieth Century Fox and co-producers
7. Alice In Wonderland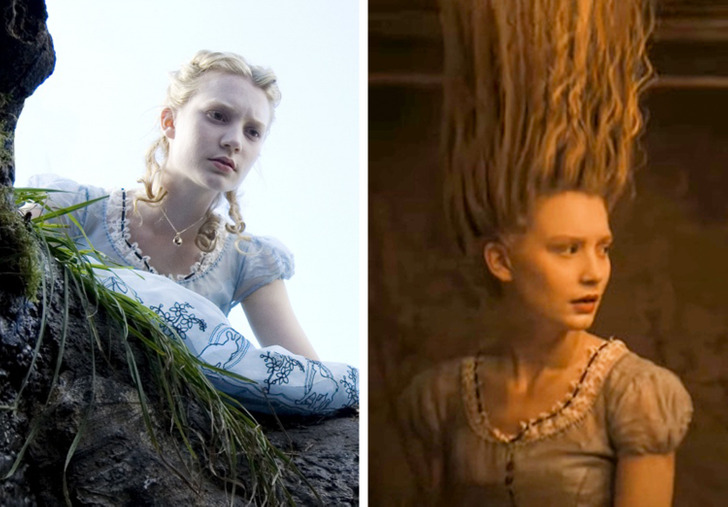 A necklace on a short chain that was hanging from Alice's neck disappears when she falls through the rabbit hole. It's still there in the frame when he glances down, but a few seconds later, it's gone. And it takes place before she grows larger! Therefore, as her size changed, it couldn't simply slip off.
via: © Alice in Wonderland / Walt Disney Pictures and co-producers
8. Passengers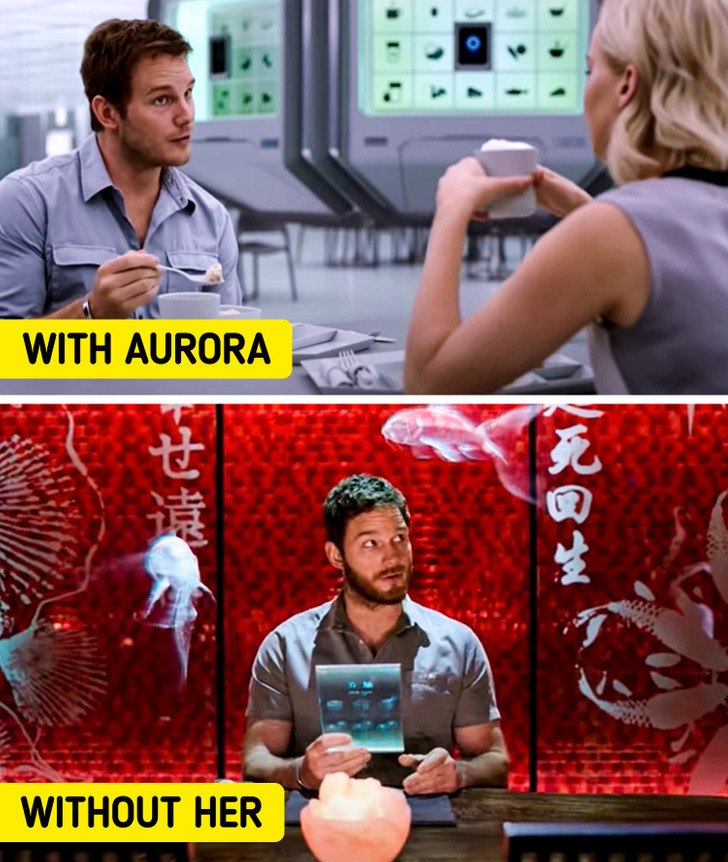 When Jim first meets Aurora, he informs her that since he is not a "platinum class" passenger, his options for meals aboard the ship are limited. But we have to wonder, how could he go to posh restaurants and take advantage of all the other privileges for wealthy space researchers? He was expected to hear from the robots right away that he lacked the funds for such enjoyment.
via: © Passengers / Columbia Pictures and co-producers
9. Spy Kids 2: Island of Lost Dreams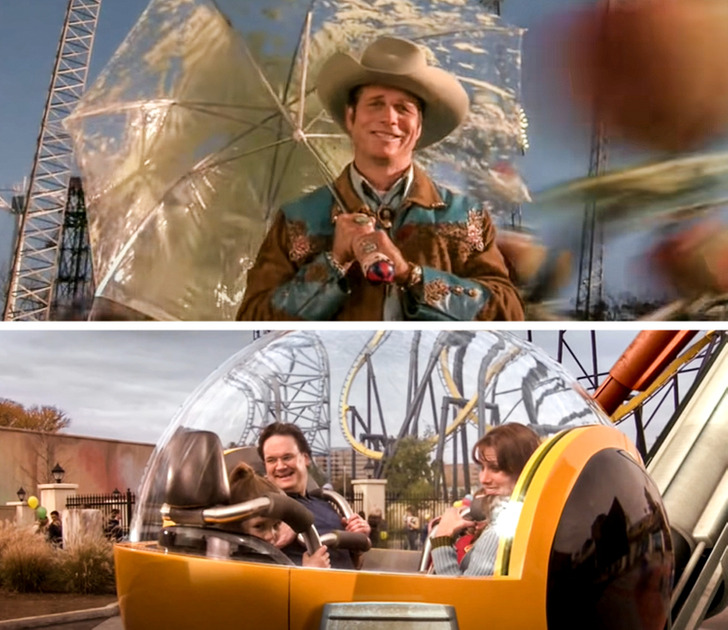 Young Carmen and Juni's exploits in a theme park serve as the film's opening sequence. The man in the opening image warns that some guests might vomit quickly, covers himself with an umbrella to demonstrate this, and a few seconds later, someone actually throws up on him. But as they move, we notice that every cubicle is covered in a glass dome.
via: © Spy Kids 2: Island of Lost Dreams / Paramount Pictures and co-producers
10. Jumanji: Welcome to the Jungle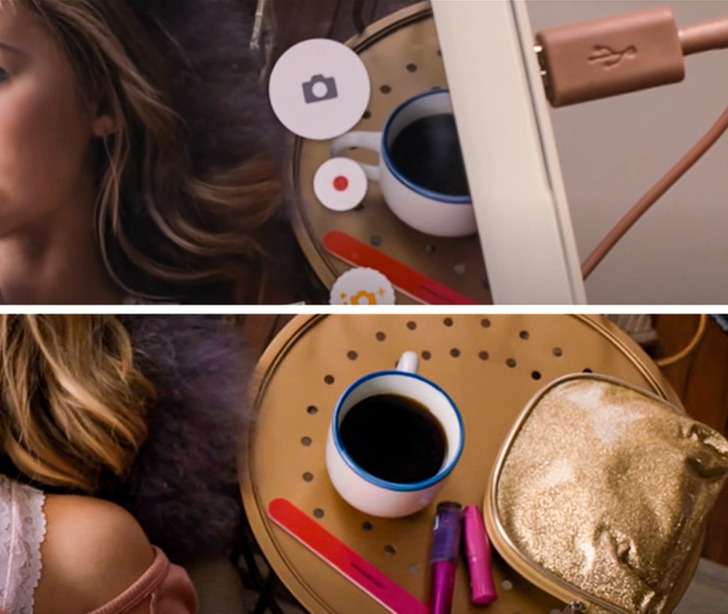 The cup of coffee next to Bethany when she is on the phone is behaving strangely. Its handle appears in a variety of images in quite distinct locations. The camera alternates between very similar viewpoints of the full table and first just a portion of it. However, the protagonist never touches the cup while speaking on the phone.
via: © Jumanji: Welcome to the Jungle / Columbia Pictures and co-producers
11. Sherlock Holmes: A Game of Shadows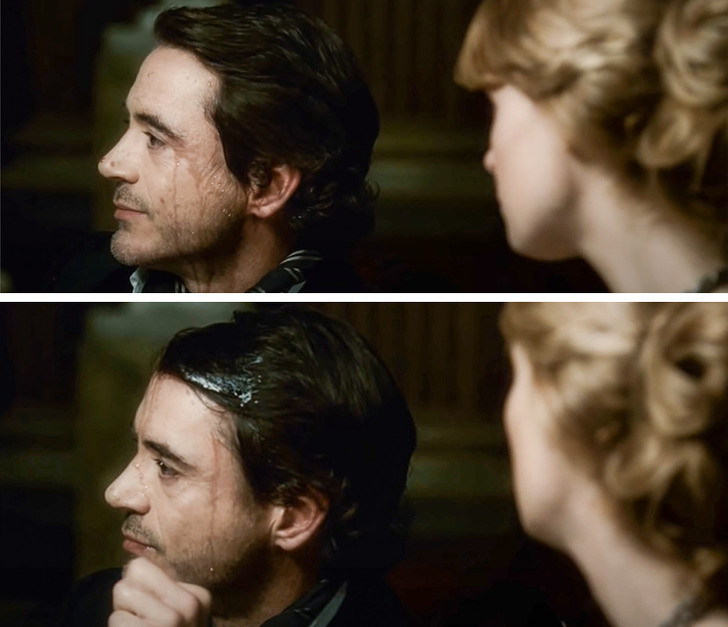 © Sherlock Holmes: A Game of Shadows / Warner Bros. and co-producers
12. Van Helsing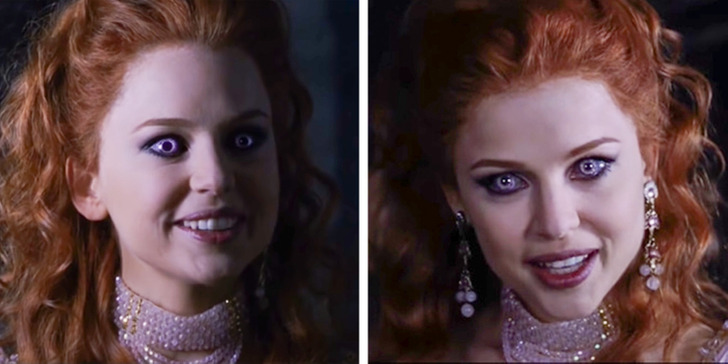 Look at the vampire Alira's jewelry. They arrive and go through her difficult talk with Anna. Here, it appears that various takes were combined.
via: © Van Helsing / Universal Pictures and co-producers
13. The Hunger Games, mistakes you might not have notice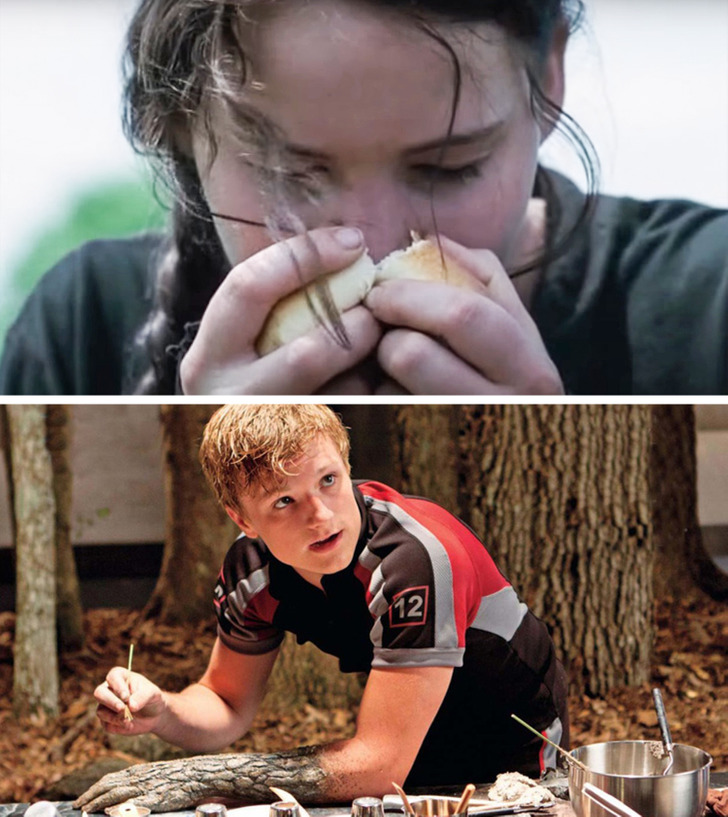 Viewers threw flowers at the passing chariots during the Tribute Parade. However, it is obvious that the road they walked was spotless when the chariots arrived at the balcony where President Snow was.
Additionally, when Gale gives Katniss bread, she begins to eat it as if she had never seen bread before and even queries whether it is genuine. But there was a bakery in District 12 for sure. Peeta assisted his parents in the bakery and developed his ability to decorate cakes, which aided in the creation of his disguise.
via: © The Hunger Games / Lionsgate and co-producers
Let us know what you think of this post in the comment section below. Did you notice these tiny details before? Let us know which one of these was the silliest mistake. Don't forget to like and share it with your friends and family. Stay tuned with us for more fun content. Thank You!.