Many actors are apprehensive about being tied to a single character. But if an actor or actress has the talent and charisma to effectively represent many personas on screen, even the best movie plot and most inventive makeup will fall short.
It is totally surprising to see these 19 movie stars that can be called the gurus of transformation. We are literally stunned by their performances. They just dissolved into the character and made us think that it's really easy to transform into characters but in real life, it takes a lot of dedication and passion to be at their place where they are today. Keep on scrolling down below and see these amazing actors' transformations. We are sure that you are going to love it!.\
1. Cate Blanchett, she just took these roles to another level.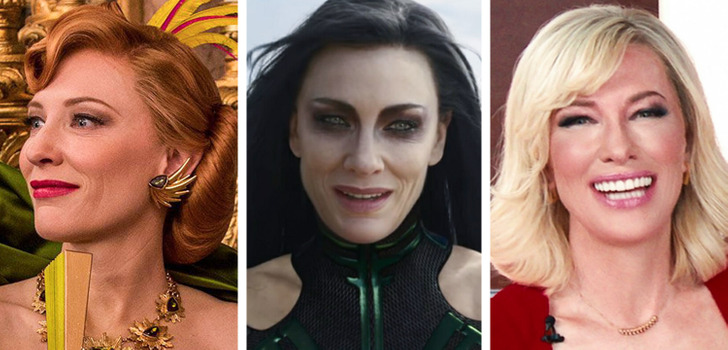 © Cinderella / Walt Disney Pictures, © Thor: Ragnarok / Walt Disney Pictures, © Don't Look Up / Netflix
2. Presenting you the transformation of Eva Green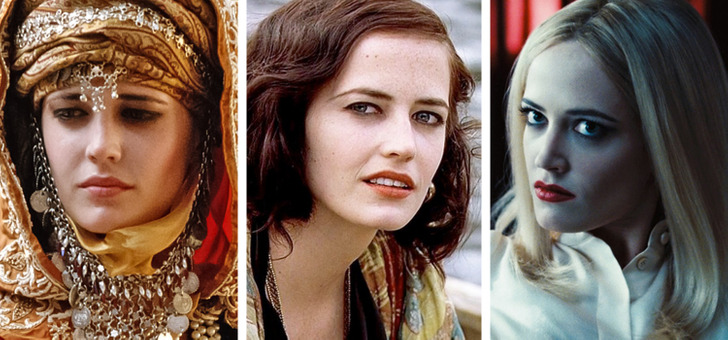 © Kingdom of Heaven / 20th Century Fox, © Cracks / Antena 3 Films, © Dark Shadows / Warner Bros.
3. Matthew McConaughey, Matthew always performed in a way that made our jaws drop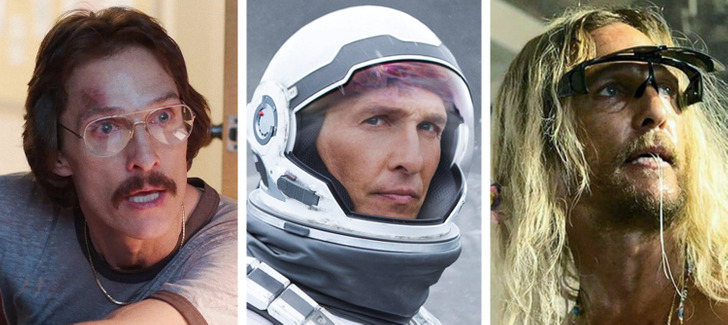 © Dallas Buyers Club / Voltage Pictures, © Interstellar / Paramount Pictures, © The Beach Bum / Iconoclast
4. Carrie-Anne Moss, such a talented actress.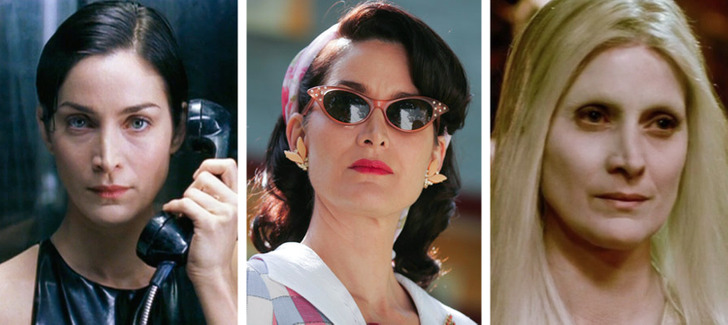 © The Matrix / Warner Bros., © Fido / Lionsgate, © Silent Hill: Revelation / Davis-Films
5. Rami Malek, the performance Rami gave in bohemian rhapsody was simply amazing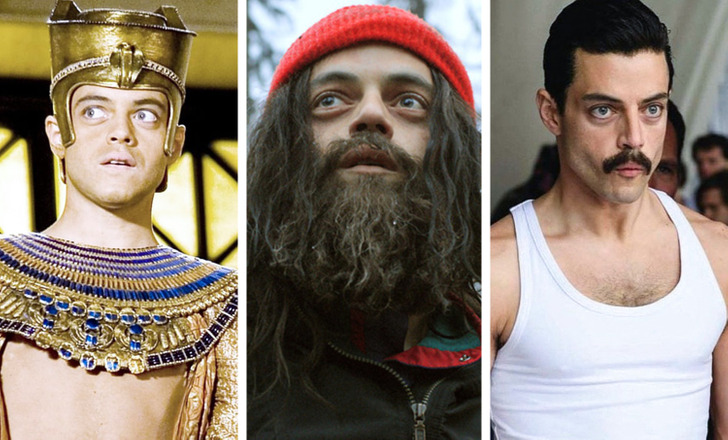 © Night at the Museum / 20th Century Studios, © Buster's Mal Heart / Gamechanger Films, © Bohemian Rhapsody / 20th Century Studios
6. Let us introduce you to Jennifer Jason Leigh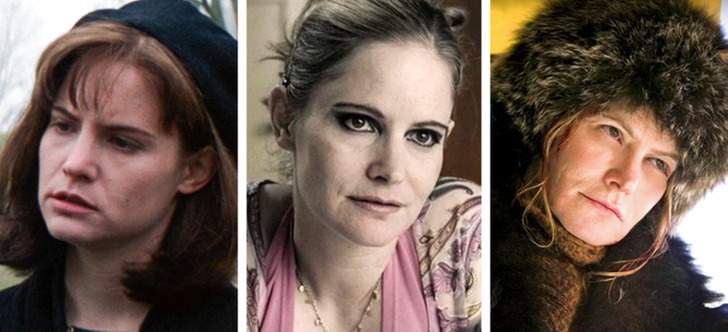 © Dolores Claiborne / Castle Rock Entertainment, © The Machinist / Castelao Producciones S.A., © The Hateful Eight / FilmColony
7. Matt Damon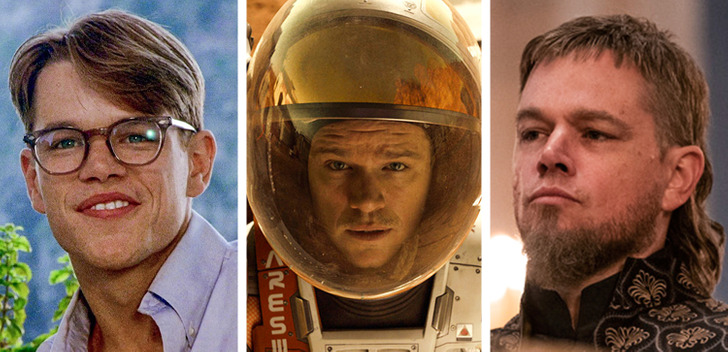 © The Talented Mr. Ripley / Miramax, © The Martian / Scott Free Productions, © The Last Duel / 20th Century Studios
8. Sharon Stone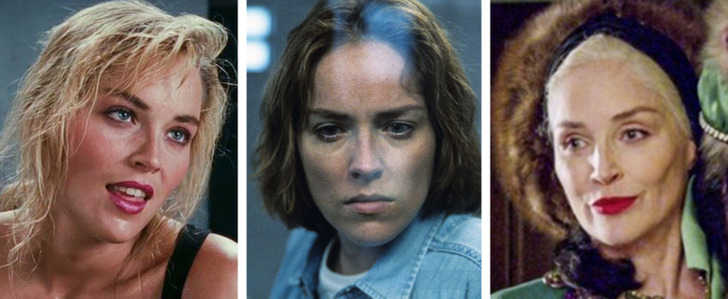 © Total Recall / Carolco Pictures, © Last Dance / Touchstone Pictures, © Ratched / 20th Television
9. Presenting you Geoffrey Rush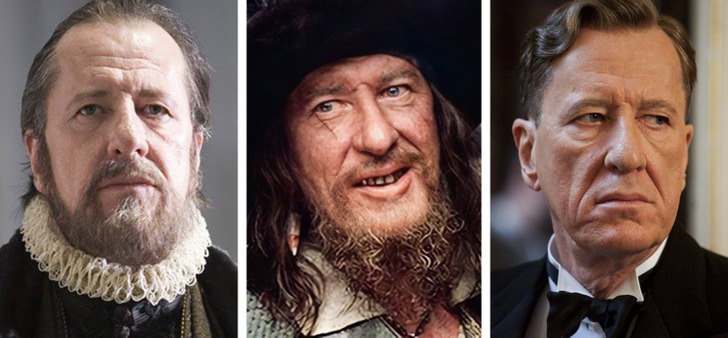 10. Anne Hathaway, a lot of you may know about her but the way she dissolves her in every character is outstanding.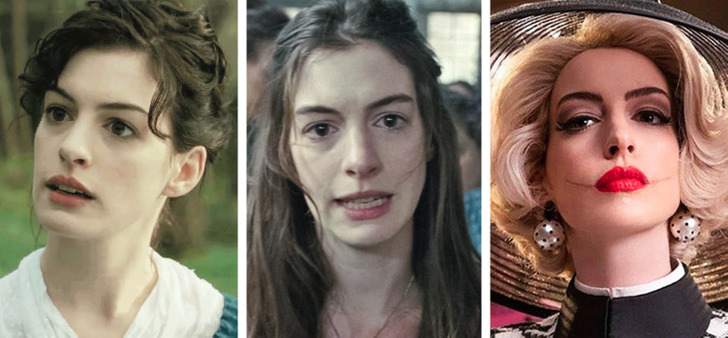 © Becoming Jane / HanWay Films, © Les Misérables / Universal Pictures, © The Witches / Warner Bros.
11. Kathy Bates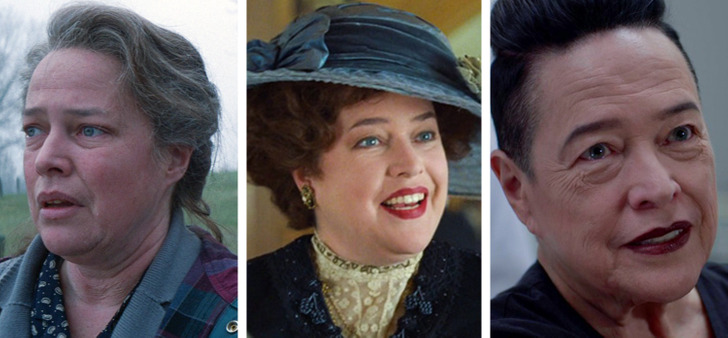 © Dolores Claiborne / Castle Rock Entertainment, © Titanic / 20th Century Studios, © American Horror Story / FX Network
12. Sarah Jessica Parker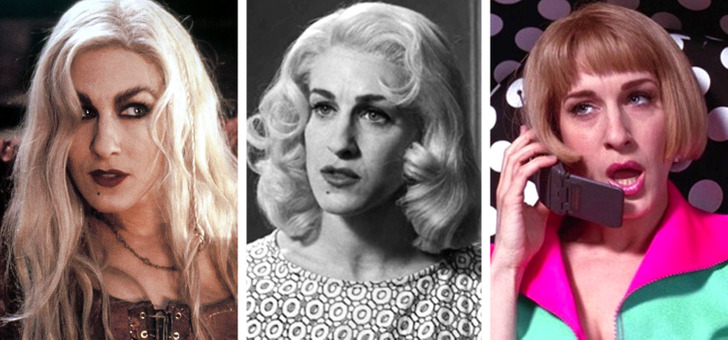 © Hocus Pocus / Walt Disney Pictures, © Ed Wood / Touchstone Pictures, © Mars Attacks! / Warner Bros.
13. Julianne Moore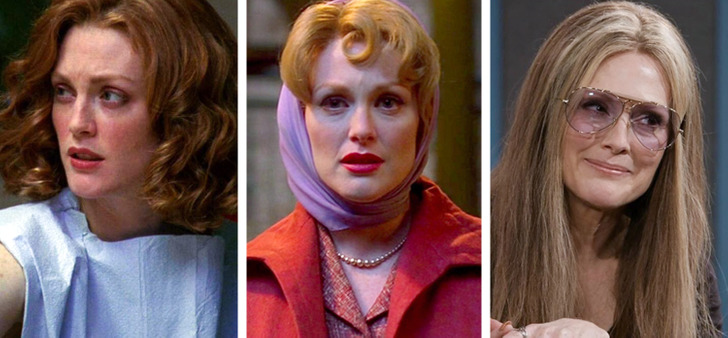 © Safe / Killer Films, © Far from Heaven / Focus Features, © The Glorias / Artemis Rising Foundation
14. Milla Jovovich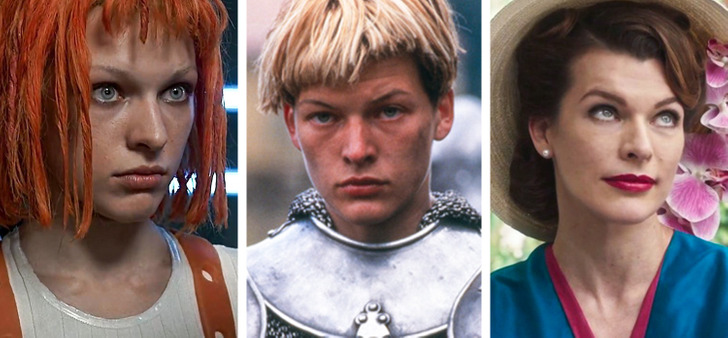 © The Fifth Element / Gaumont, © The Messenger: The Story of Joan of Arc / Gaumont, © Paradise Hills / Nostromo Pictures
15. Renée Zellweger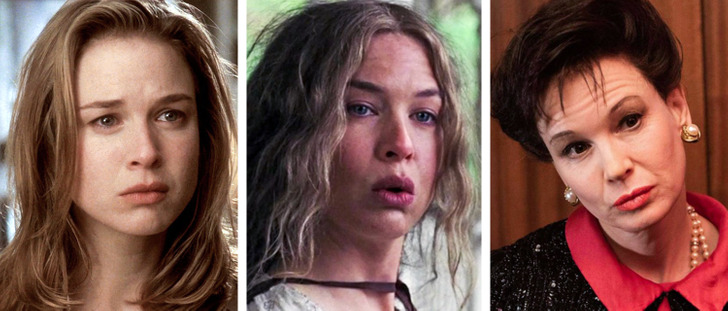 © Jerry Maguire / TriStar Pictures, © Cold Mountain / Miramax, © Judy / Pathé
16. Introducing you Stanley Tucci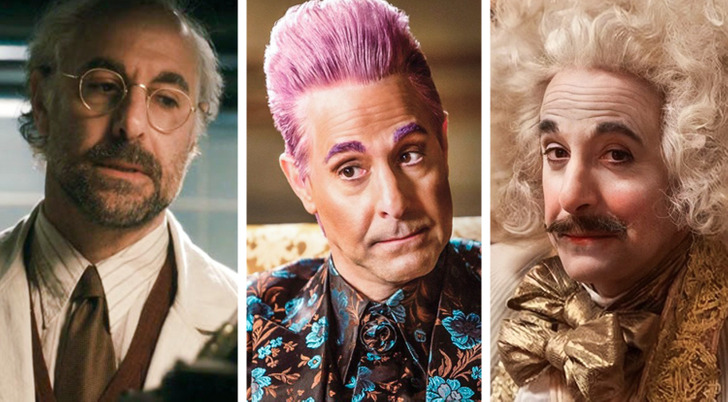 © Captain America: The First Avenger / Paramount Pictures, © The Hunger Games: Catching Fire / Lionsgate, © Beauty and the Beast / Walt Disney Pictures
17. Catherine O'Hara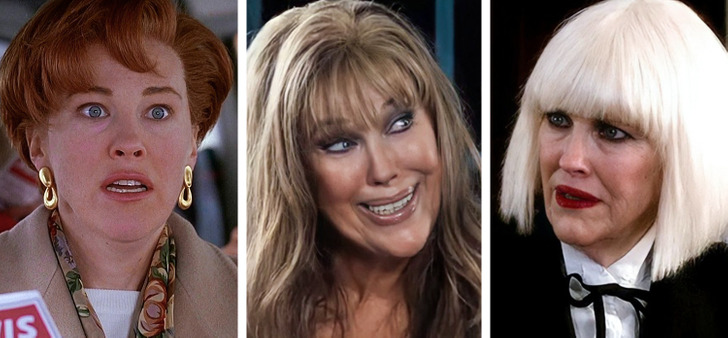 © Home Alone 2: Lost in New York / 20th Century Studios, © For Your Consideration / Shangri-La Entertainment, © Schitt's Creek / CBC
18. Frances McDormand, the way she performed her role in Fargo was stunning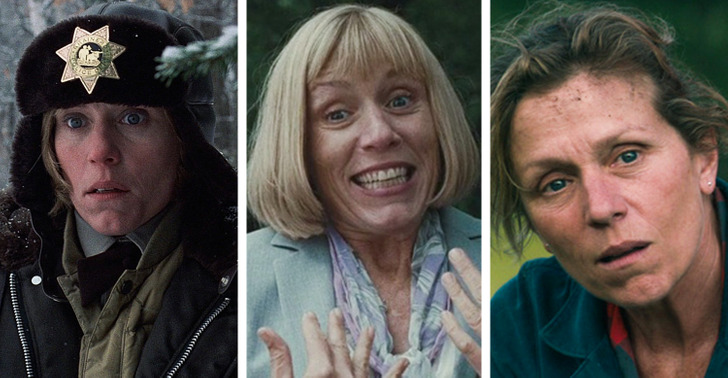 © Fargo / PolyGram Filmed Entertainment, © Burn After Reading / Relativity Media, © Three Billboards Outside Ebbing, Missouri / Blueprint Pictures
19. Vivien Leigh
© Gone with the Wind / MGM, © Caesar and Cleopatra / MGM, © Ship of Fools / Sony Pictures
Acting is never easy, it takes a whole lot of hard work and dedication to perform in such a way that is outstanding. These skilled actors made it look so easy despite the fact that transforming yourself into a character is not that easy.
Let us know who is your favorite actor or actress? Don't forget to like and share it with your friends and family. Stay tuned with Defused for more fun content. Thank You!.