Most of the time actors are so talented and they do their roles with such dedication that it makes the audience completely forget that they are actually not foes in the real world. Moreover, actors who played enemies on screen can be best friends in real life, owing to the filming assignment that brought them together. Only when the camera is rolling does the rivalry exist.
So here we have collected 15 plus actors who played enemies on screen but are best friends in real life, they really fool us. These images show the actors' closeness that illustrate the friendship between performers who had to portray hatred towards one another on television. What are you waiting for, keep on scrolling down below and make sure you watch it till the end. We are sure that you are going to love it!.
1. Tom Holland and Jake Gyllenhaal, this bond is gonna stun you guys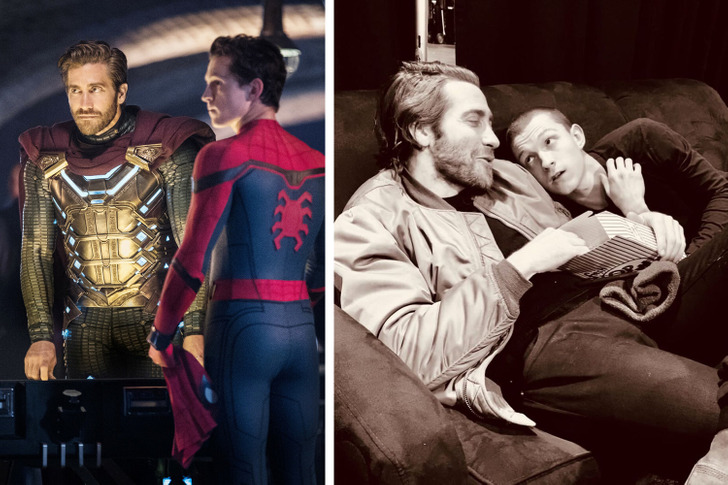 After appearing in Spider-Man: Far From Home, in which Jake Gyllenhaal played the villain Mysterio and Tom Holland played the title character Peter Parker, the two actors became good friends. During the press tour, they got along well, and once it was ended, the performers continued to post cute pictures of themselves on their personal pages.
via: © CAP/RFS/Capital Pictures/East News, © tomholland2013 / Instagram
2. Benedict Cumberbatch and Andrew Scott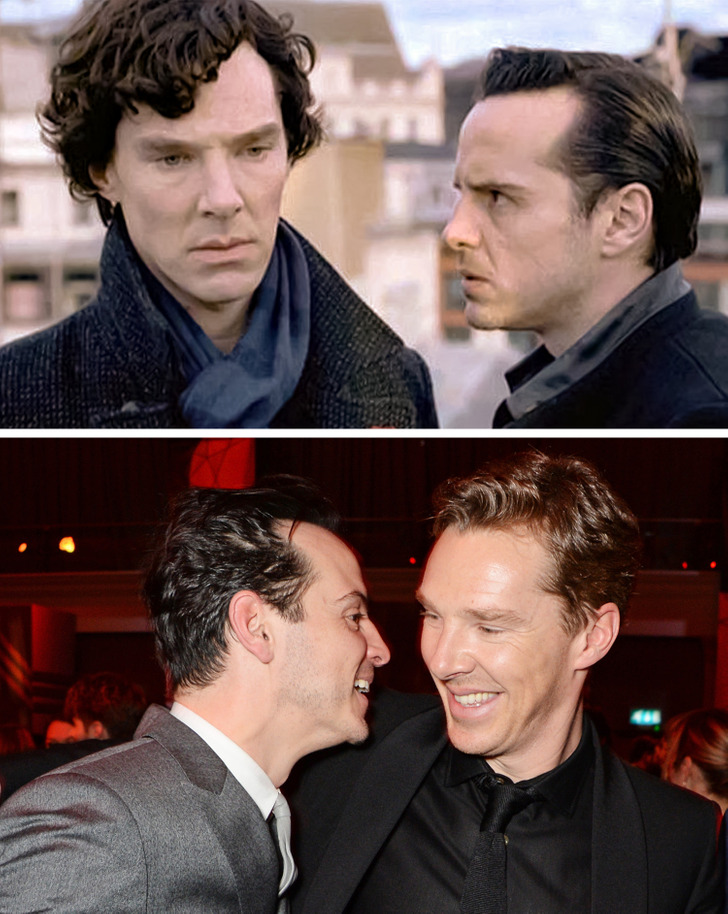 These extremely talented actors played rivals Sherlock and Moriarty in the famous BBC television show Sherlock, yet they get along well in real life. In various projects, two other men also played the character of Hamlet, but Andrew Scott reassured the public that there was no animosity between them over who performed the part more admirably.
via: © Sherlock / BBC Wales, © David M. Benett / Getty Images Entertainment / Getty Images
3.Lupita Nyong'o and Michael B. Jordan
In the Marvel film Black Panther, they are on opposing sides, yet in real life, the actors are quite close. They have "known one other for a tremendously long time," according to Michael B. Jordan, and he "loves [Lupita] to death."
via: © Han Myung-Gu / Getty Images Entertainment / Getty Images
4. Hugh Jackman and Russel Crowe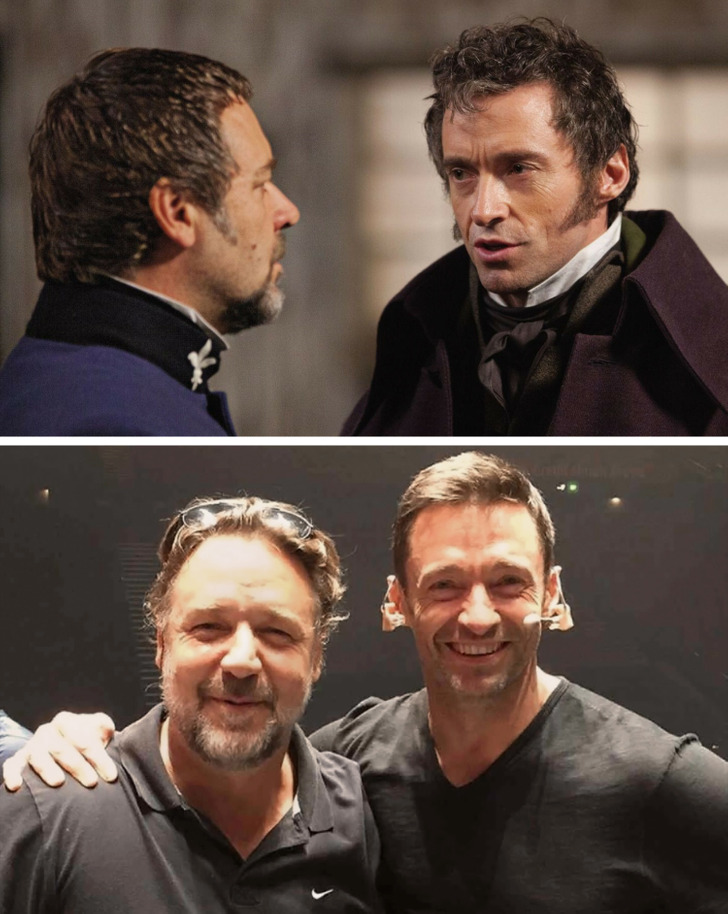 Although they have a fierce rivalry as Jean Valjean and Inspector Javert in the musical Les Misérables, the performers don't actually get along. Hugh Jackman believes that Russel Crowe is responsible for his career, as the latter gave him sound counsel and helped him land two of his biggest roles. But in real life, they are real bros.
© Supplied by Capital Pictures/EAST NEWS, © DIGITAL/EROTEME.CO.UK/East News
5. Lena Headey and Peter Dinklage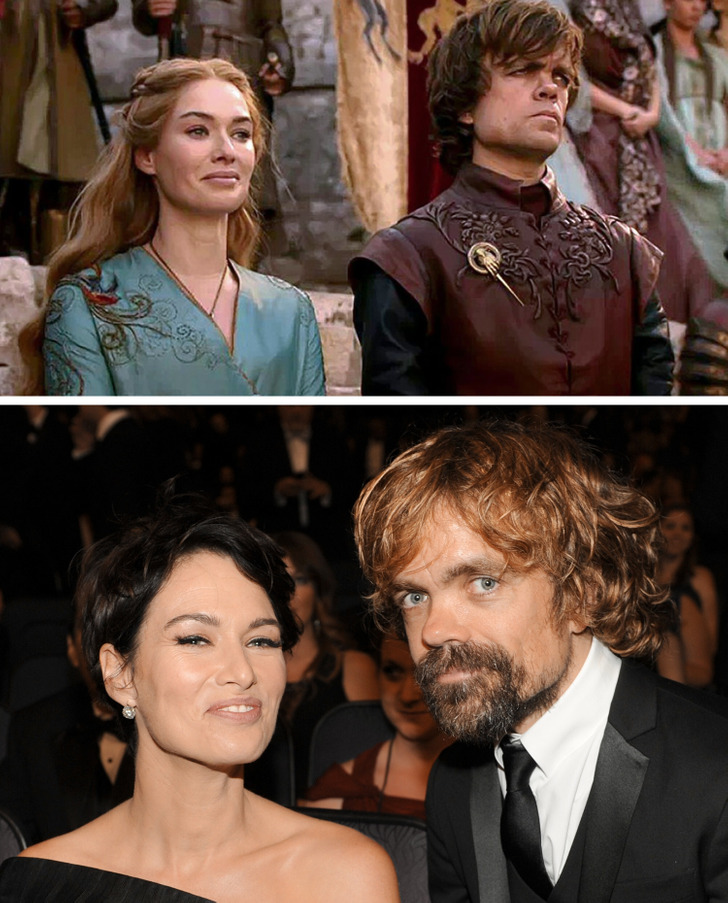 The two were already close friends before they got the chance to play siblings on Game of Thrones who couldn't agree on anything. Lena Headey really received the part as a result of Peter Dinklage recommending her to the Game of Thrones producers.
via: © Game of Thrones / HBO Entertainment, © Frank Micelotta/Invision/AP/East News
6. Ginnifer Goodwin and Lana Parrilla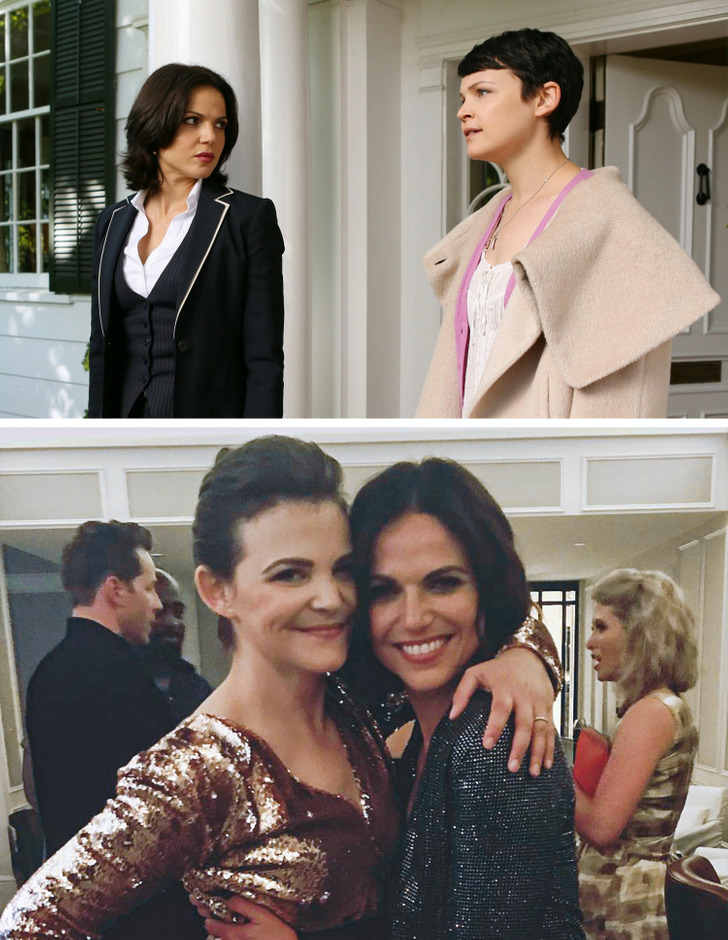 On the television show Once Upon a Time, the women play characters who are diametrically opposed to one another, particularly when they are playing the Evil Queen and Snow White. However, they are really amiable in real life. For starters, Lana Parrilla complimented Ginnifer Goodwin on the achievement of her most recent endeavor, Zootopia, calling the praise "well earned."
© Supplied by Capital Pictures/EAST NEWS, © lanaparrilla / Instagram
7. Camila Mendes, Lili Reinhart and Madelaine Petsch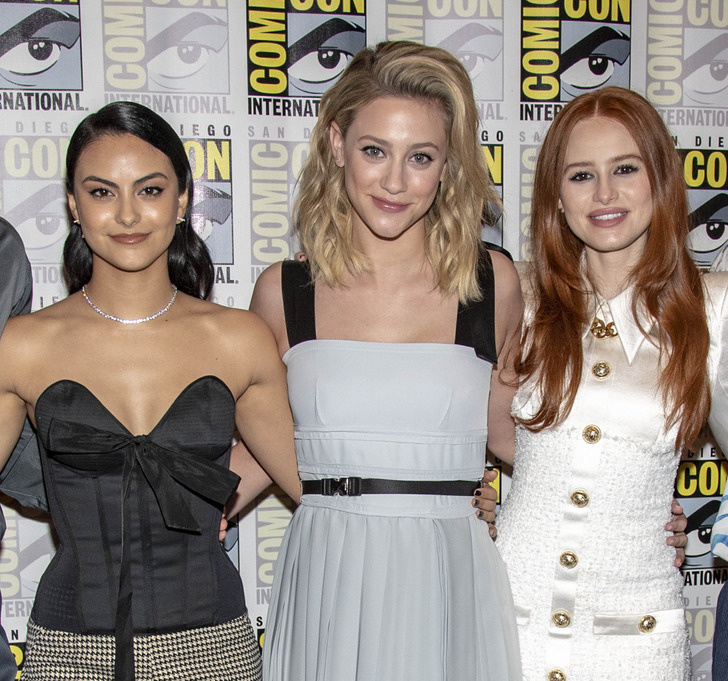 The characters in Riverdale experience many ups and downs in their relationship, which occasionally results in bitterness or rivalry, much like in other teenage dramas. However, the three actresses ended up being best friends because they all experienced breakups around the same time, according to Camila Mendes.
via: © EugenePowers / Depositphotos.com
8. Tom Cavanagh and Grant Gustin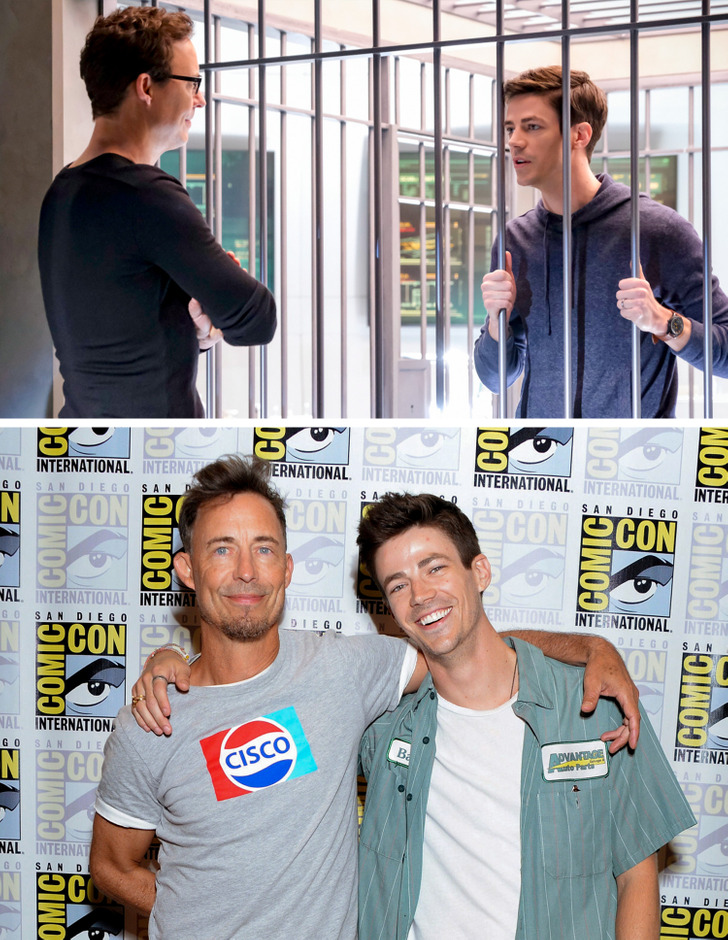 On the television show The Flash, they portray a protagonist and an antagonist, yet their bond in real life is adorable. Grant Gustin, who refers to Tom Cavanagh as his "friend and acting coach (unofficially)," claimed that he sobbed when he learned that Cavanagh attended his wedding.
© The Flash / Warner Bros. Television Studios, © Gilbert Flores/Broadimage/Broad Image/East News
Let us know which one of this on-screen rival-duo is your favorite? They just took acting to another level and they made us believe that they might also be rivals in real life but we were wrong. Don't forget to like and share it with your friends and family. Stay tuned with Defused for more fun content. Thank You!.