Accepting a pet can not be easy when you don't want to have one. Once you start living with the pet you somehow start loving it. How can you not love someone who will love you unconditionally, and would always be there for you in your best days as well as worst day. Nothing can compare to the joy of coming home to a loyal companion. Having a pet is the best way to decrease stress. Once you start living with them there's no way back. They do weird crazy stuff that can make you laugh really hard.  Here are these tough people who didn't wanted to have a pet but now they love them and can not live without them. Scroll down and see the magical bond between them.
1. The pictures says it all this dad and the dog he didn't wanted

2. This man wanted no pets, now he was on an important zoom meeting but decided to hug his doggo

3. This man didn't wanted this cute doggo Luna, now he takes her everywhere with him

4. The man who never wanted any pet VS now with his furry companion

5. Look at the way he's making her sleep on his stomach he was the man who didn't wanted any pet

6. The empathy between them says it all

7. "I'm not taking care of another dog." This dad now he spend all of his time with this beautiful German Shephard

8. "Don't bring them in the house" Now this dad is having some quality time with his pet

9. This dad said Don't you dare bring that disease-ridden cat in the house see how much he adores her ow

10. He does not look like someone who didn't wanted to have a pet

11. This man never wanted to have a dog now when this dog's foot was hurt chasing a rabbit he was kissing his foot such an amazing love

12. Just look how much happy this man is after having the pets he didn't wanted to have

13. This dad didn't wanted mouse and he didn't like dad.. see what happened between them, now they can not live without each other

14. I came home to my Dad showing the stray cat the bird feeder which he made himself. Funny thing is that he asked me to not take in any cat.

15. This user's dad said we can only feed her, no way she's living here now he loves her more than us

16. Ten years earlier this man said he won't take another cat. Current year he takes permission from the cat to use his table whose sitting on it how cute

17. I don't want a dog in my life ever VS now

18. Look the smile on his face and see how much this guardian is contented

19. This dad said to his son when you move out take him with you now see the bond between them

20. The man who said no dogs on the bed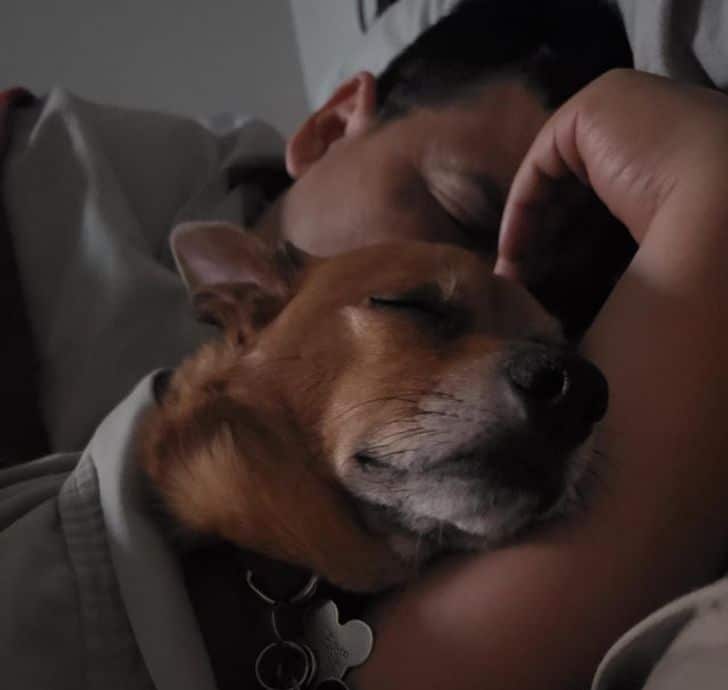 These are the men who never wanted to have any pet now just look at them. The affection they have for each other. The bond between them is just wonderful. You never know how much you are going to be attached with them. Let us know which one of these posts you liked the most. Post your thoughts in the comment section.