In addition to its wonderful tale, Avatar is a film that many of us remember and love for the extraordinary world that it depicted. It was such a hit that it even held the record for largest box office takes ever. Avatar wasn't surpassed until Avengers: Endgame appeared in 2019. In 2022, when the second installment of this epic is set to be released, we will finally be able to learn what happens to Jake Sully's trip. In the meanwhile, we'd like to take a trip down memory lane to recall the performers that portrayed these adored characters on our televisions.
So today at defused we have collected 11 amazing movie characters and who played them in real life. You will love the facts and information so don;t forget to scroll till the end.
1. ldana — Neytiri
American actress Zoe Saldana is of Puerto Rican and Dominican origin. She has appeared in a number of well-known films, including Crossroads, Star Trek, Pirates of the Caribbean: The Curse of the Black Pearl, and Avatar, where she plays Neytiri, one of the film's main characters. Her career received a significant boost, however, as a result of being chosen for James Cameron's artistic masterpiece.
2. Sigourney Weaver — Dr. Grace Augustine
In the contemporary classic Annie Hall by Woody Allen, Sigourney Weaver made her acting debut. She has had countless opportunities to showcase her talent as an actor since giving that outstanding performance. Her visage is now well-known after more than 40 years because, among other films, it was in Alien, The Cabin in the Woods, Ghostbusters, and Abduction.
3. Wes Studi — Eytukan
Another outstanding performer who was a member of the Avatar cast is actor Wes Studi. He is descended from Amerindians, and this is not just a trivial fact. In fact, he has committed himself to acting in parts that emphasise this legacy. Among other movies, he has worked on The Last of the Mohicans, Geronimo: An American Legend, and The New World. He plays the part of a tribal chief in the movie Avatar, standing up for the Na'vi people's principles and resistance.
4. Sam Worthington — Jake Sully
Before he became well-known in Hollywood due to his role in Avatar, Sam Worthington was a comparatively unknown actor. He began his career with bit parts, just like many other actors. He was almost given the role of James Bond in Casino Royale and its follow-ups, though. Then, in 2010, he appeared in Clash of the Titans as Perseus, which is still his second most well-known performance. Additionally, he was in Fractured, The Shack, and Everest.
5. Michelle Rodríguez — Trudy Chacon
Along with her part in James Cameron's Avatar, Michelle Rodriguez has appeared in a number of well-known movies, including The Fast and the Furious and the Resident Evil series. She shot to popularity after portraying Ana Lucia Cortez in the hit television show Lost. She has also provided voices for several video games, including various iterations of Call of Duty and Halo, as well as the animated movie 3D Turbo.
6. Laz Alonso — Tsu'tey
Laz Alonso is primarily recognised in Hollywood for his work as an actor. He did, however, also pursue a marketing degree and launch his own line of fashion accessories. He appeared in a number of movies and television shows, including Constantine, Leprechaun: Back 2 the Hood, and CSI: Miami.
7. Dileep Rao — Dr. Max Patel
Sadly, there are fewer than 12 films included in Dileep Rao's career. He has mainly concentrated on portraying roles in short films and television series so far. However, his role in Avatar was one of his first in the movie industry and is likely the one for which people will remember him the most. His other works include Beeba Boys, Inception, and Drag Me to Hell. He also shows up in every Avatar sequel.
8. C. C. H. Pounder — Mo'at
With roles in Hill Street Blues, The X-Files, and Through Time, among other well-known television series from the 1980s and 1990s, C. C. H. Pounder has specialised in television acting. Classics like All That Jazz and Bagdad Café, as well as other experimental films like The Importance of Being Earnest, are just a few of the movies in which she has acted.
9. Stephen Lang — Coronel Miles Quaritch
Stephen Lang won the Saturn Award for Best Supporting Actor for the outstanding performance he gave as the antagonist in this acclaimed movie. In addition to numerous more films and television shows, he also appeared in Manhunter, Law & Order, and Public Enemies. The actor responded, "I knew there would be sequels very soon, when questioned about returning to appear in the Avatar sequels. Cameron then placed his hand on my shoulder shortly after that, I believe in 2010, and said, "You're coming back, you know that.
10. Giovanni Ribisi — Parker Selfridge
Among others, Giovanni Ribisi has been in the films Saving Private Ryan, Ted, 60 Seconds, and Sky Captain and the World of Tomorrow. When questioned about James Cameron's movie in an interview, he responded, "It's a great movie, and there is this inexplicable aspect to it."
11. Joel Moore — Norm Spellman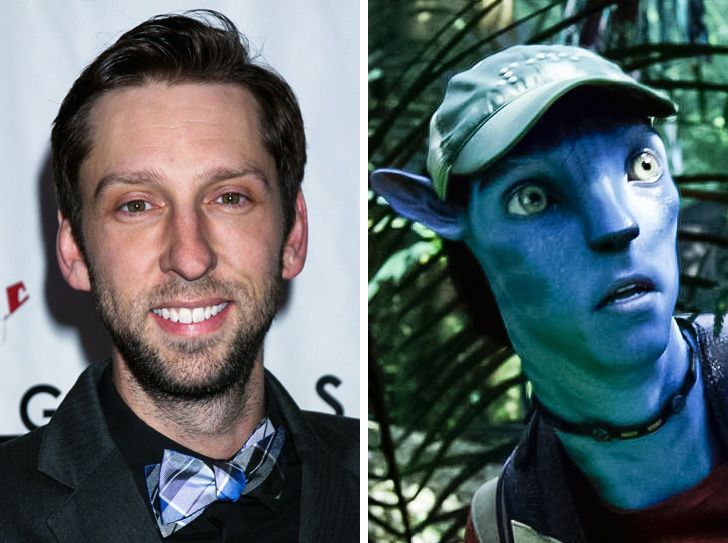 Joel Moore is a producer and director of movies in addition to being an actor. He has performed as an actor in a number of well-known TV shows and motion pictures, including Boston Public, Six Feet Under, and Bones. He also contributed to the "Waking Up in Vegas" music video by Katy Perry.
If you liked this article, leave your thoughts in the comment section down below. For more content, stay tuned with us.