The application of the same rule or scenario to one group of persons differently than another. Double standards are most frequent in gender-related concerns, although they can be found in any part of our lives. The most shocking aspect is that we frequently apply this criteria to those around us without even realising it.
Here are the 10 examples of double standards, many people still go-along with.
We have quite diverse opinions toward fathers and mothers.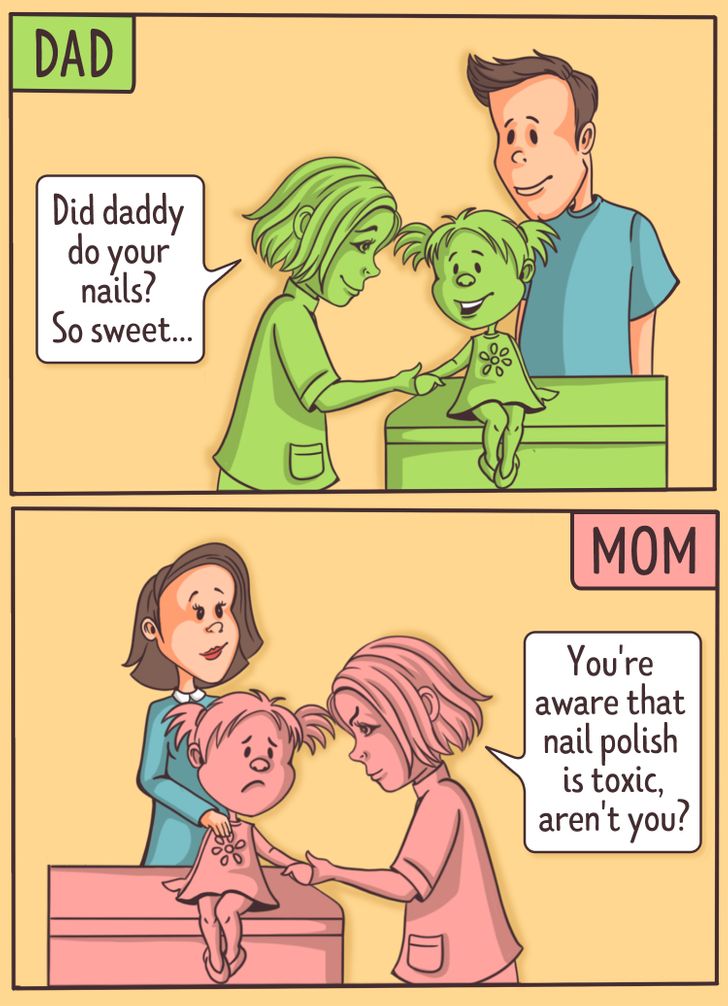 2. Fathers are typically praised for anything they do for their children, whilst moms are frequently scolded for the same actions.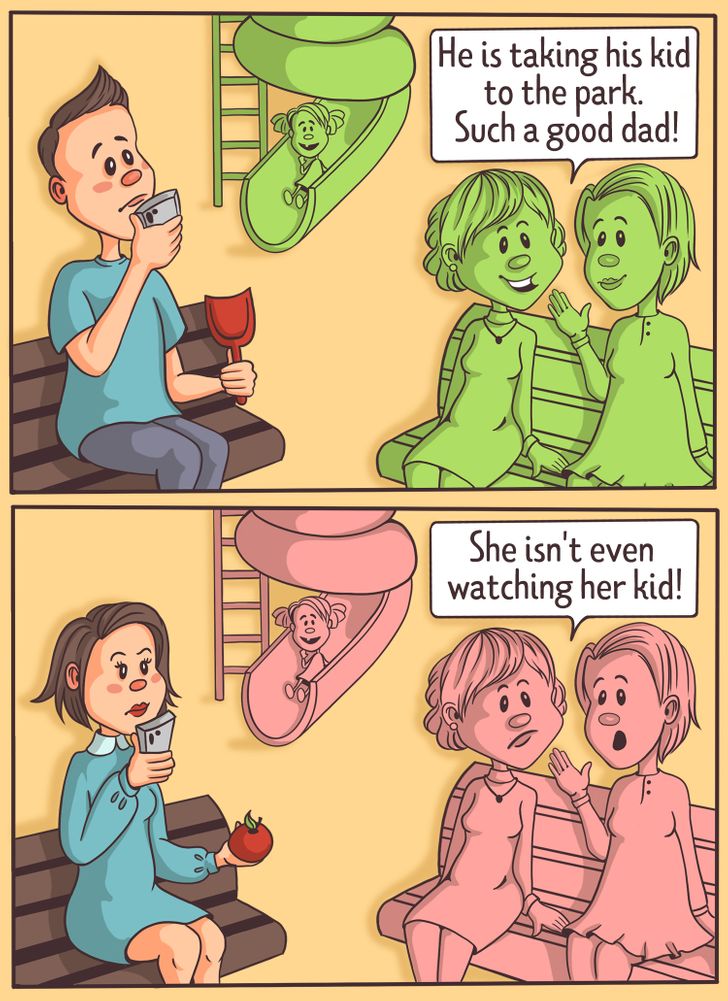 3. Whenever we see a woman in a foul mood, we prefer to blame "those days."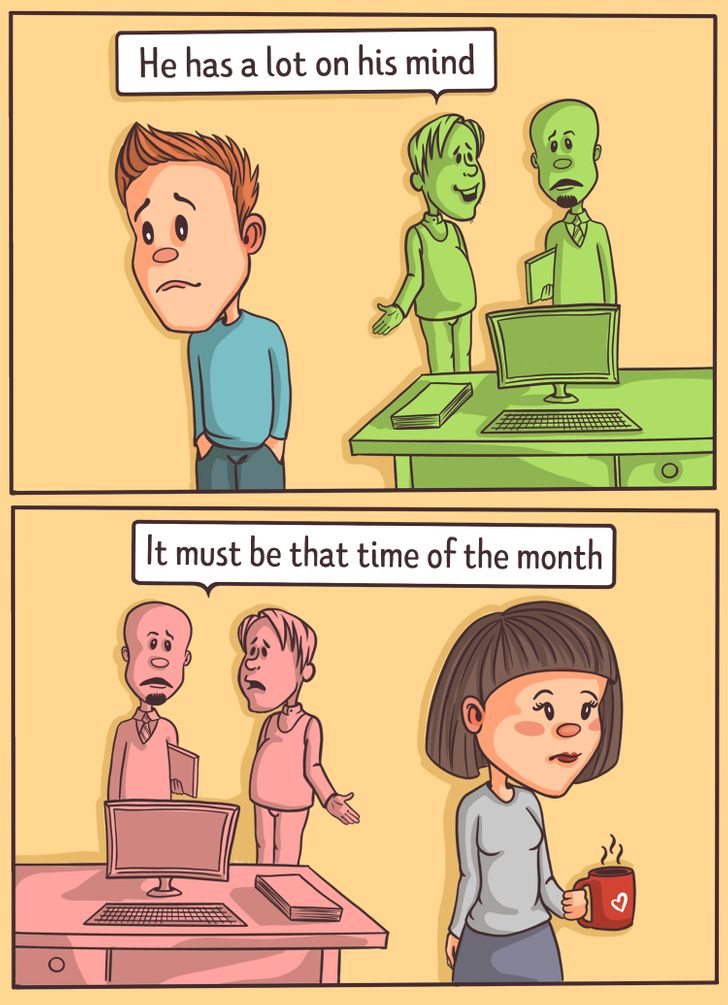 4. The topic of body hair is still hotly debated.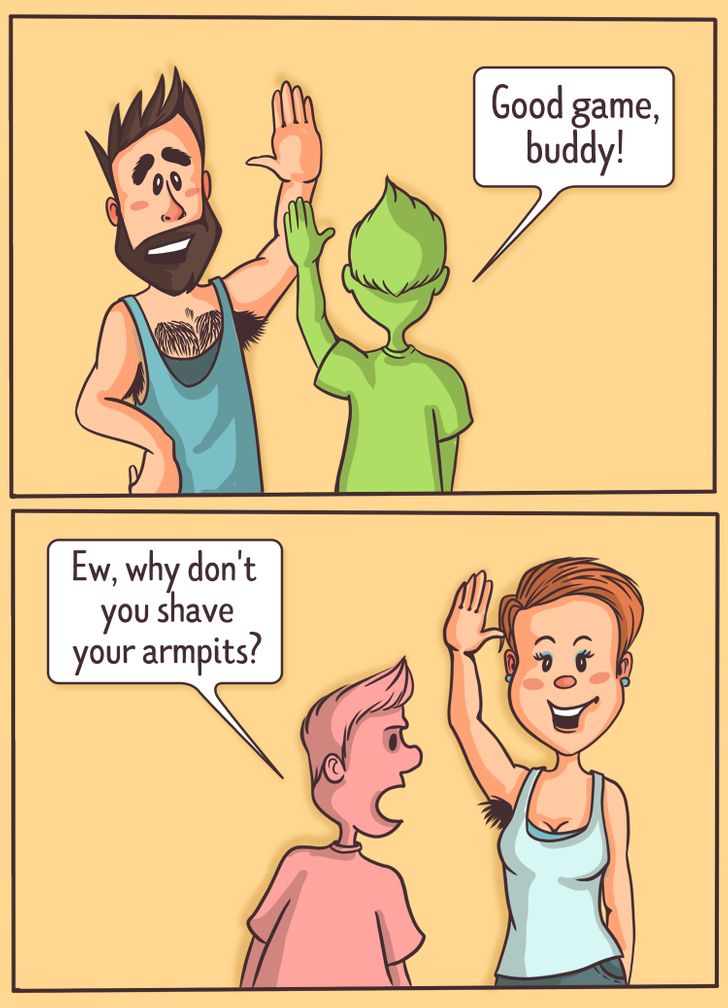 5. We react differently to disputes between both genders, men and women.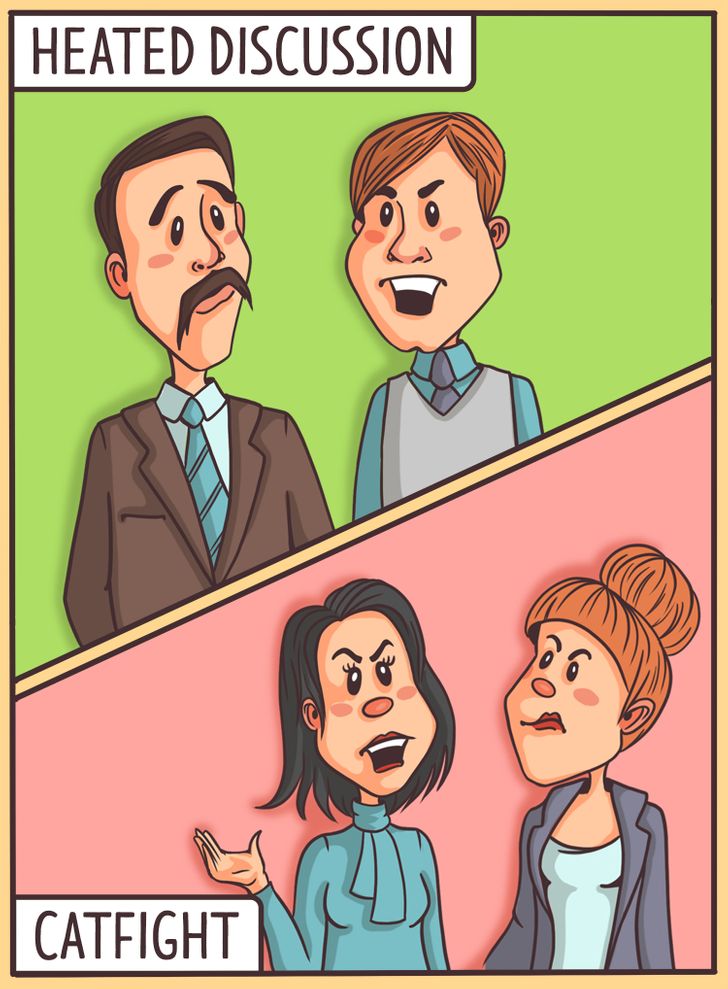 6. Inarguably almost all of us react differently to the advent of grey hair.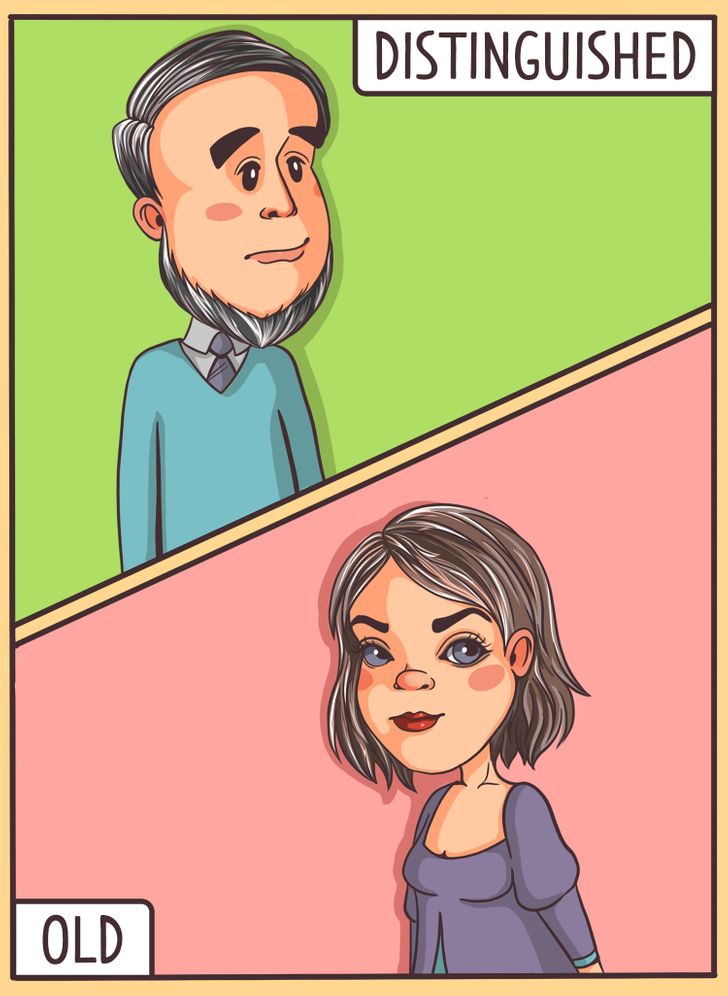 7. Even in fictional novels, when a man flies, he is a hero; when a woman does so, she is a witch.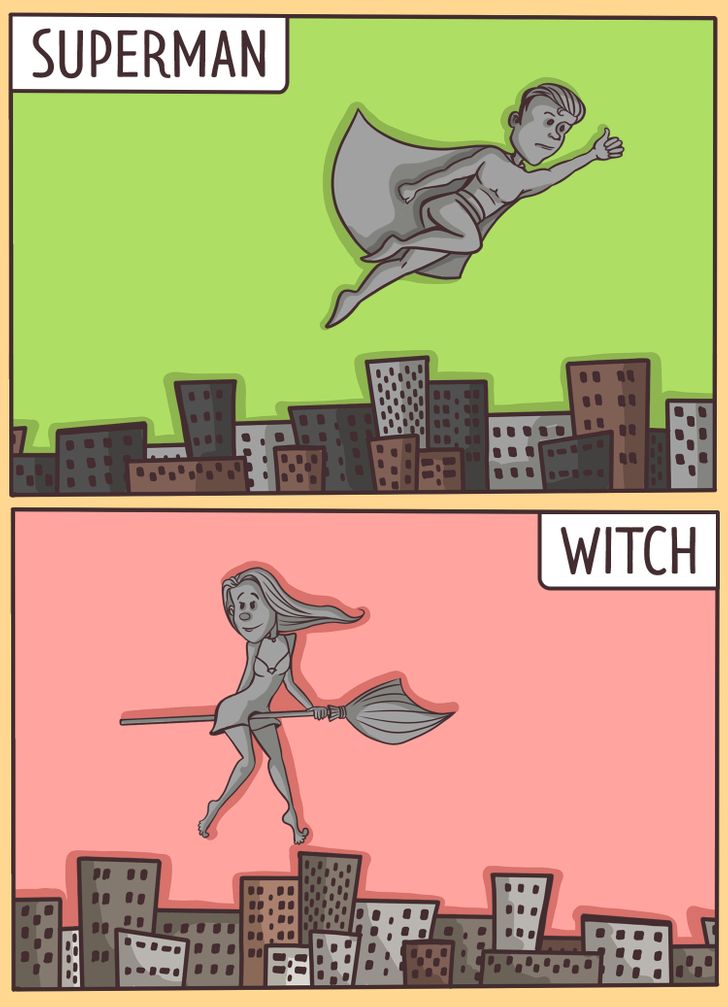 8. We think that if a woman cries, its okay but if a man does the same, he is considered as weak.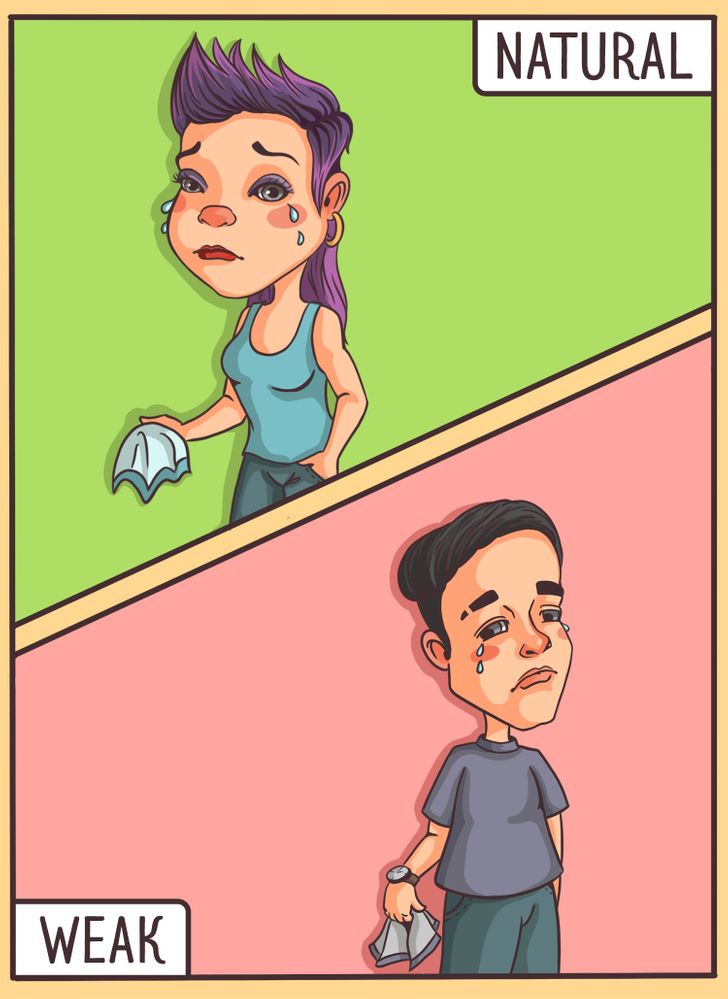 9. We tend to rationalise every mistake a male makes and generalise women's mental capacity when it comes to minor errors.
10. We have different standards of body for both men and women respectively.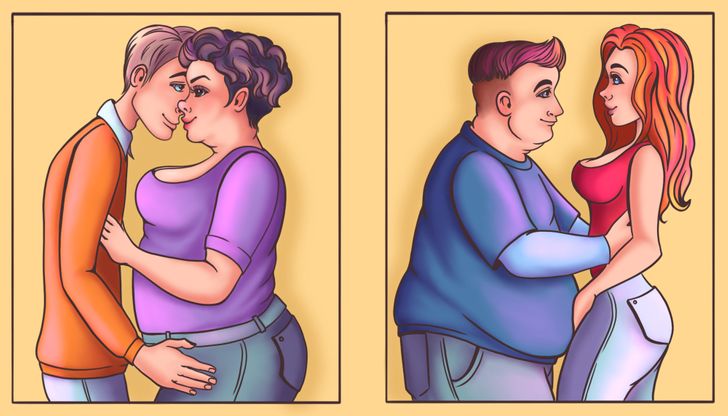 We say "You go, girl" to overweight girls with slender guys and blame slim girls for materialism when we see them with bigger men. Even today, in the modern world, if a man cries people really think he is weak. But if a woman cries, they think it's okay. These are literally double standards. We even react differently to disagreements between men and women which is so wrong. These are the stereotypes that really need to end. Whenever any girl shows interest in learning how to drive, men usually make fun of them, that they don't have road sense, and they generalize women's mental capacity. Instead, we should make them learn how to drive cars and scooters so that they become independent.
Do you have any of the prior mentioned double standards? What other existing double standards can you think of?